0330 Numbers
0330 Numbers are virtual UK Wide numbers
0330's cost the same as calling a UK 01/02 number, buy a 03 numbers and get a national presence A virtual 03 number sits on top on your current number, buy an 03 number from Talk numbers today to help boost your business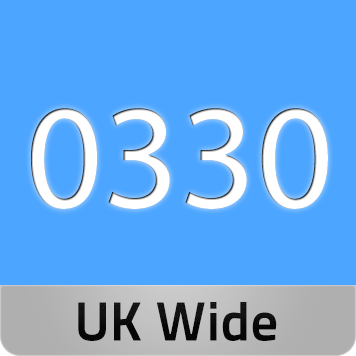 03 Numbers from a UK landline or mobile, cost the same as calling an 01 or 02 number.
0330 Numbers provide a national presence for your business
When you buy 03 Numbers, you still Keep your existing landline number or mobile
0330 Numbers are customer friendly and cost effective to run
Improve customers experience with our Add-ons
Buying a number is simple:
Choose your NUMBER or your BUDGET, choose your ADD-Ons if required. – BUY your number
ONE-OFF COST TO CONNECT

YOUR NUMBER
COST PER MONTH
TO RUN YOU NUMBER
FREE MINUTES TO UK
LANDLINE PER MONTH
FREE MINUTES TO UK
LANDLINE PER MONTH
AFTER FREE MINUTES
TO UK MOBILE
FREE MINUTES TO UK
MOBILE PER MONTH
UK CUSTOMER

SERVICE & SUPPORT
99p per month for 3 months
£CALL US

ONE-OFF TO CONNECT
High call volume call us
| Number | Grade | Connection | Monthly | Button |
| --- | --- | --- | --- | --- |
| 0330 030 0004 | PLATINUM | £125 | £15 | Click to Reserve or Buy |
| 0330 030 0005 | PLATINUM | £125 | £15 | Click to Reserve or Buy |
| 0330 030 0006 | PLATINUM | £125 | £15 | Click to Reserve or Buy |
| 0330 030 0007 | PLATINUM | £125 | £15 | Click to Reserve or Buy |
| 0330 030 0008 | PLATINUM | £125 | £15 | Click to Reserve or Buy |
| 0330 030 0009 | PLATINUM | £125 | £15 | Click to Reserve or Buy |
| 0330 030 0010 | PLATINUM | £125 | £15 | Click to Reserve or Buy |
| 0330 030 0012 | SILVER | £0.00 | £7.50 | Click to Reserve or Buy |
| 0330 030 0014 | SILVER | £0.00 | £7.50 | Click to Reserve or Buy |
| 0330 030 0015 | SILVER | £0.00 | £7.50 | Click to Reserve or Buy |
| 0330 030 0016 | SILVER | £0.00 | £7.50 | Click to Reserve or Buy |
| 0330 030 0017 | SILVER | £0.00 | £7.50 | Click to Reserve or Buy |
| 0330 030 0018 | SILVER | £0.00 | £7.50 | Click to Reserve or Buy |
| 0330 030 0019 | SILVER | £0.00 | £7.50 | Click to Reserve or Buy |
| 0330 030 0021 | SILVER | £0.00 | £7.50 | Click to Reserve or Buy |
| 0330 030 0023 | SILVER | £0.00 | £7.50 | Click to Reserve or Buy |
| 0330 030 0024 | SILVER | £0.00 | £7.50 | Click to Reserve or Buy |
| 0330 030 0025 | SILVER | £0.00 | £7.50 | Click to Reserve or Buy |
| 0330 030 0026 | SILVER | £0.00 | £7.50 | Click to Reserve or Buy |
| 0330 030 0027 | SILVER | £0.00 | £7.50 | Click to Reserve or Buy |
| 0330 030 0028 | SILVER | £0.00 | £7.50 | Click to Reserve or Buy |
| 0330 030 0029 | SILVER | £0.00 | £7.50 | Click to Reserve or Buy |
| 0330 030 0034 | SILVER | £0.00 | £7.50 | Click to Reserve or Buy |
| 0330 030 0035 | SILVER | £0.00 | £7.50 | Click to Reserve or Buy |
| 0330 030 0036 | SILVER | £0.00 | £7.50 | Click to Reserve or Buy |
| 0330 030 0037 | SILVER | £0.00 | £7.50 | Click to Reserve or Buy |
| 0330 030 0038 | SILVER | £0.00 | £7.50 | Click to Reserve or Buy |
| 0330 030 0039 | SILVER | £0.00 | £7.50 | Click to Reserve or Buy |
| 0330 030 0040 | PLATINUM | £125 | £15 | Click to Reserve or Buy |
| 0330 030 0041 | SILVER | £0.00 | £7.50 | Click to Reserve or Buy |
| 0330 030 0042 | SILVER | £0.00 | £7.50 | Click to Reserve or Buy |
| 0330 030 0043 | SILVER | £0.00 | £7.50 | Click to Reserve or Buy |
| 0330 030 0044 | GOLD | £50 | £10.00 | Click to Reserve or Buy |
| 0330 030 0045 | SILVER | £0.00 | £7.50 | Click to Reserve or Buy |
| 0330 030 0046 | SILVER | £0.00 | £7.50 | Click to Reserve or Buy |
| 0330 030 0047 | SILVER | £0.00 | £7.50 | Click to Reserve or Buy |
| 0330 030 0048 | SILVER | £0.00 | £7.50 | Click to Reserve or Buy |
| 0330 030 0049 | SILVER | £0.00 | £7.50 | Click to Reserve or Buy |
| 0330 030 0050 | PLATINUM | £125 | £15 | Click to Reserve or Buy |
| 0330 030 0051 | SILVER | £0.00 | £7.50 | Click to Reserve or Buy |
| 0330 030 0055 | GOLD | £50 | £10.00 | Click to Reserve or Buy |
| 0330 030 0066 | GOLD | £50 | £10.00 | Click to Reserve or Buy |
| 0330 030 0070 | PLATINUM | £125 | £15 | Click to Reserve or Buy |
| 0330 030 0077 | GOLD | £50 | £10.00 | Click to Reserve or Buy |
| 0330 030 0080 | PLATINUM | £125 | £15 | Click to Reserve or Buy |
| 0330 030 0088 | PLATINUM | £125 | £15 | Click to Reserve or Buy |
| 0330 030 0090 | PLATINUM | £125 | £15 | Click to Reserve or Buy |
| 0330 030 0099 | GOLD | £50 | £10.00 | Click to Reserve or Buy |
| 0330 030 0101 | GOLD | £50 | £10.00 | Click to Reserve or Buy |
| 0330 030 0102 | GOLD | £50 | £10.00 | Click to Reserve or Buy |
| 0330 030 0110 | GOLD | £50 | £10.00 | Click to Reserve or Buy |
| 0330 030 0111 | PRIME | £950 | £20 | Click to Reserve or Buy |
| 0330 030 0112 | GOLD | £50 | £10.00 | Click to Reserve or Buy |
| 0330 030 0120 | BRONZE | £0.00 | £4.75 | Click to Reserve or Buy |
| 0330 030 0121 | PLATINUM | £125 | £15 | Click to Reserve or Buy |
| 0330 030 0123 | PRIME | £500 | £20 | Click to Reserve or Buy |
| 0330 030 0188 | SILVER | £0.00 | £7.50 | Click to Reserve or Buy |
| 0330 030 0189 | SILVER | £0.00 | £7.50 | Click to Reserve or Buy |
| 0330 030 0190 | SILVER | £0.00 | £7.50 | Click to Reserve or Buy |
| 0330 030 0191 | SILVER | £0.00 | £7.50 | Click to Reserve or Buy |
| 0330 030 0192 | SILVER | £0.00 | £7.50 | Click to Reserve or Buy |
| 0330 030 0193 | SILVER | £0.00 | £7.50 | Click to Reserve or Buy |
| 0330 030 0194 | SILVER | £0.00 | £7.50 | Click to Reserve or Buy |
| 0330 030 0195 | SILVER | £0.00 | £7.50 | Click to Reserve or Buy |
| 0330 030 0196 | SILVER | £0.00 | £7.50 | Click to Reserve or Buy |
| 0330 030 0197 | SILVER | £0.00 | £7.50 | Click to Reserve or Buy |
| 0330 030 0198 | SILVER | £0.00 | £7.50 | Click to Reserve or Buy |
| 0330 030 0199 | SILVER | £0.00 | £7.50 | Click to Reserve or Buy |
| 0330 030 0201 | GOLD | £50 | £10.00 | Click to Reserve or Buy |
| 0330 030 0202 | GOLD | £50 | £10.00 | Click to Reserve or Buy |
| 0330 030 0203 | SILVER | £0.00 | £7.50 | Click to Reserve or Buy |
| 0330 030 0220 | GOLD | £50 | £10.00 | Click to Reserve or Buy |
| 0330 030 0222 | PRIME | £950 | £20 | Click to Reserve or Buy |
| 0330 030 0234 | PLATINUM | £125 | £15 | Click to Reserve or Buy |
| 0330 030 0246 | GOLD | £50 | £10.00 | Click to Reserve or Buy |
| 0330 030 0247 | PRIME | £750 | £20 | Click to Reserve or Buy |
| 0330 030 0301 | GOLD | £50 | £10.00 | Click to Reserve or Buy |
| 0330 030 0303 | PLATINUM | £125 | £15 | Click to Reserve or Buy |
| 0330 030 0311 | SILVER | £0.00 | £7.50 | Click to Reserve or Buy |
| 0330 030 0312 | SILVER | £0.00 | £7.50 | Click to Reserve or Buy |
| 0330 030 0313 | SILVER | £0.00 | £7.50 | Click to Reserve or Buy |
| 0330 030 0314 | SILVER | £0.00 | £7.50 | Click to Reserve or Buy |
| 0330 030 0315 | SILVER | £0.00 | £7.50 | Click to Reserve or Buy |
| 0330 030 0316 | SILVER | £0.00 | £7.50 | Click to Reserve or Buy |
| 0330 030 0317 | SILVER | £0.00 | £7.50 | Click to Reserve or Buy |
| 0330 030 0318 | SILVER | £0.00 | £7.50 | Click to Reserve or Buy |
| 0330 030 0319 | SILVER | £0.00 | £7.50 | Click to Reserve or Buy |
| 0330 030 0320 | SILVER | £0.00 | £7.50 | Click to Reserve or Buy |
| 0330 030 0321 | PRIME | £250 | £20 | Click to Reserve or Buy |
| 0330 030 0322 | SILVER | £0.00 | £7.50 | Click to Reserve or Buy |
| 0330 030 0323 | SILVER | £0.00 | £7.50 | Click to Reserve or Buy |
| 0330 030 0324 | SILVER | £0.00 | £7.50 | Click to Reserve or Buy |
| 0330 030 0325 | SILVER | £0.00 | £7.50 | Click to Reserve or Buy |
| 0330 030 0326 | SILVER | £0.00 | £7.50 | Click to Reserve or Buy |
| 0330 030 0327 | SILVER | £0.00 | £7.50 | Click to Reserve or Buy |
| 0330 030 0328 | SILVER | £0.00 | £7.50 | Click to Reserve or Buy |
| 0330 030 0329 | SILVER | £0.00 | £7.50 | Click to Reserve or Buy |
| 0330 030 0331 | SILVER | £0.00 | £7.50 | Click to Reserve or Buy |
| 0330 030 0332 | SILVER | £0.00 | £7.50 | Click to Reserve or Buy |
| 0330 030 0333 | PRIME | £950 | £20 | Click to Reserve or Buy |
| 0330 030 0334 | SILVER | £0.00 | £7.50 | Click to Reserve or Buy |
| 0330 030 0335 | SILVER | £0.00 | £7.50 | Click to Reserve or Buy |
| 0330 030 0336 | SILVER | £0.00 | £7.50 | Click to Reserve or Buy |
| 0330 030 0337 | SILVER | £0.00 | £7.50 | Click to Reserve or Buy |
| 0330 030 0338 | SILVER | £0.00 | £7.50 | Click to Reserve or Buy |
| 0330 030 0339 | SILVER | £0.00 | £7.50 | Click to Reserve or Buy |
| 0330 030 0340 | SILVER | £0.00 | £7.50 | Click to Reserve or Buy |
| 0330 030 0345 | PLATINUM | £125 | £15 | Click to Reserve or Buy |
| 0330 030 0360 | PRIME | £750 | £20 | Click to Reserve or Buy |
| 0330 030 0365 | PRIME | £750 | £20 | Click to Reserve or Buy |
| 0330 030 0366 | SILVER | £0.00 | £7.50 | Click to Reserve or Buy |
| 0330 030 0367 | SILVER | £0.00 | £7.50 | Click to Reserve or Buy |
| 0330 030 0368 | SILVER | £0.00 | £7.50 | Click to Reserve or Buy |
| 0330 030 0369 | SILVER | £0.00 | £7.50 | Click to Reserve or Buy |
| 0330 030 0370 | SILVER | £0.00 | £7.50 | Click to Reserve or Buy |
| 0330 030 0371 | SILVER | £0.00 | £7.50 | Click to Reserve or Buy |
| 0330 030 0372 | SILVER | £0.00 | £7.50 | Click to Reserve or Buy |
| 0330 030 0373 | SILVER | £0.00 | £7.50 | Click to Reserve or Buy |
| 0330 030 0374 | SILVER | £0.00 | £7.50 | Click to Reserve or Buy |
| 0330 030 0375 | SILVER | £0.00 | £7.50 | Click to Reserve or Buy |
| 0330 030 0376 | SILVER | £0.00 | £7.50 | Click to Reserve or Buy |
| 0330 030 0377 | SILVER | £0.00 | £7.50 | Click to Reserve or Buy |
| 0330 030 0378 | SILVER | £0.00 | £7.50 | Click to Reserve or Buy |
| 0330 030 0379 | SILVER | £0.00 | £7.50 | Click to Reserve or Buy |
| 0330 030 0380 | SILVER | £0.00 | £7.50 | Click to Reserve or Buy |
| 0330 030 0381 | SILVER | £0.00 | £7.50 | Click to Reserve or Buy |
| 0330 030 0382 | SILVER | £0.00 | £7.50 | Click to Reserve or Buy |
| 0330 030 0383 | SILVER | £0.00 | £7.50 | Click to Reserve or Buy |
| 0330 030 0384 | SILVER | £0.00 | £7.50 | Click to Reserve or Buy |
| 0330 030 0385 | SILVER | £0.00 | £7.50 | Click to Reserve or Buy |
| 0330 030 0386 | SILVER | £0.00 | £7.50 | Click to Reserve or Buy |
| 0330 030 0387 | SILVER | £0.00 | £7.50 | Click to Reserve or Buy |
| 0330 030 0388 | SILVER | £0.00 | £7.50 | Click to Reserve or Buy |
| 0330 030 0404 | GOLD | £50 | £10.00 | Click to Reserve or Buy |
| 0330 030 0432 | GOLD | £50 | £10.00 | Click to Reserve or Buy |
| 0330 030 0440 | GOLD | £50 | £10.00 | Click to Reserve or Buy |
| 0330 030 0444 | PRIME | £950 | £20 | Click to Reserve or Buy |
| 0330 030 0456 | PLATINUM | £125 | £15 | Click to Reserve or Buy |
| 0330 030 0505 | GOLD | £50 | £10.00 | Click to Reserve or Buy |
| 0330 030 0550 | GOLD | £50 | £10.00 | Click to Reserve or Buy |
| 0330 030 0555 | PRIME | £950 | £20 | Click to Reserve or Buy |
| 0330 030 0567 | PLATINUM | £125 | £15 | Click to Reserve or Buy |
| 0330 030 0660 | GOLD | £50 | £10.00 | Click to Reserve or Buy |
| 0330 030 0666 | PRIME | £950 | £20 | Click to Reserve or Buy |
| 0330 030 0678 | PLATINUM | £125 | £15 | Click to Reserve or Buy |
| 0330 030 0700 | PRIME | £1250 | £20 | Click to Reserve or Buy |
| 0330 030 0707 | GOLD | £50 | £10.00 | Click to Reserve or Buy |
| 0330 030 0737 | GOLD | £50 | £10.00 | Click to Reserve or Buy |
| 0330 030 0744 | SILVER | £0.00 | £7.50 | Click to Reserve or Buy |
| 0330 030 0745 | SILVER | £0.00 | £7.50 | Click to Reserve or Buy |
| 0330 030 0746 | SILVER | £0.00 | £7.50 | Click to Reserve or Buy |
| 0330 030 0747 | GOLD | £50 | £10.00 | Click to Reserve or Buy |
| 0330 030 0748 | SILVER | £0.00 | £7.50 | Click to Reserve or Buy |
| 0330 030 0749 | SILVER | £0.00 | £7.50 | Click to Reserve or Buy |
| 0330 030 0750 | SILVER | £0.00 | £7.50 | Click to Reserve or Buy |
| 0330 030 0751 | SILVER | £0.00 | £7.50 | Click to Reserve or Buy |
| 0330 030 0752 | SILVER | £0.00 | £7.50 | Click to Reserve or Buy |
| 0330 030 0753 | SILVER | £0.00 | £7.50 | Click to Reserve or Buy |
| 0330 030 0754 | SILVER | £0.00 | £7.50 | Click to Reserve or Buy |
| 0330 030 0755 | SILVER | £0.00 | £7.50 | Click to Reserve or Buy |
| 0330 030 0770 | GOLD | £50 | £10.00 | Click to Reserve or Buy |
| 0330 030 0777 | PRIME | £950 | £20 | Click to Reserve or Buy |
| 0330 030 0786 | PRIME | £750 | £20 | Click to Reserve or Buy |
| 0330 030 0808 | GOLD | £50 | £10.00 | Click to Reserve or Buy |
| 0330 030 0880 | GOLD | £50 | £10.00 | Click to Reserve or Buy |
| 0330 030 0888 | PRIME | £950 | £20 | Click to Reserve or Buy |
| 0330 030 0990 | GOLD | £50 | £10.00 | Click to Reserve or Buy |
| 0330 030 1000 | PRIME | £1,250 | £20 | Click to Reserve or Buy |
| 0330 030 1002 | SILVER | £0.00 | £7.50 | Click to Reserve or Buy |
| 0330 030 1003 | SILVER | £0.00 | £7.50 | Click to Reserve or Buy |
| 0330 030 1004 | SILVER | £0.00 | £7.50 | Click to Reserve or Buy |
| 0330 030 1005 | SILVER | £0.00 | £7.50 | Click to Reserve or Buy |
| 0330 030 1006 | SILVER | £0.00 | £7.50 | Click to Reserve or Buy |
| 0330 030 1008 | SILVER | £0.00 | £7.50 | Click to Reserve or Buy |
| 0330 030 1009 | SILVER | £0.00 | £7.50 | Click to Reserve or Buy |
| 0330 030 1010 | PLATINUM | £125 | £15 | Click to Reserve or Buy |
| 0330 030 1011 | GOLD | £50 | £10.00 | Click to Reserve or Buy |
| 0330 030 1012 | BRONZE | £0.00 | £4.75 | Click to Reserve or Buy |
| 0330 030 1013 | BRONZE | £0.00 | £4.75 | Click to Reserve or Buy |
| 0330 030 1014 | BRONZE | £0.00 | £4.75 | Click to Reserve or Buy |
| 0330 030 1015 | BRONZE | £0.00 | £4.75 | Click to Reserve or Buy |
| 0330 030 1016 | BRONZE | £0.00 | £4.75 | Click to Reserve or Buy |
| 0330 030 1017 | BRONZE | £0.00 | £4.75 | Click to Reserve or Buy |
| 0330 030 1018 | BRONZE | £0.00 | £4.75 | Click to Reserve or Buy |
| 0330 030 1019 | BRONZE | £0.00 | £4.75 | Click to Reserve or Buy |
| 0330 030 1020 | BRONZE | £0.00 | £4.75 | Click to Reserve or Buy |
| 0330 030 1021 | BRONZE | £0.00 | £4.75 | Click to Reserve or Buy |
| 0330 030 1022 | SILVER | £0.00 | £7.50 | Click to Reserve or Buy |
| 0330 030 1033 | SILVER | £0.00 | £7.50 | Click to Reserve or Buy |
| 0330 030 1044 | SILVER | £0.00 | £7.50 | Click to Reserve or Buy |
| 0330 030 1055 | SILVER | £0.00 | £7.50 | Click to Reserve or Buy |
| 0330 030 1066 | SILVER | £0.00 | £7.50 | Click to Reserve or Buy |
| 0330 030 1077 | SILVER | £0.00 | £7.50 | Click to Reserve or Buy |
| 0330 030 1088 | SILVER | £0.00 | £7.50 | Click to Reserve or Buy |
| 0330 030 1099 | SILVER | £0.00 | £7.50 | Click to Reserve or Buy |
| 0330 030 1109 | SILVER | £0.00 | £7.50 | Click to Reserve or Buy |
| 0330 030 1110 | GOLD | £50 | £10.00 | Click to Reserve or Buy |
| 0330 030 1111 | PRIME | £1,250 | £20 | Click to Reserve or Buy |
| 0330 030 1112 | PLATINUM | £125 | £15 | Click to Reserve or Buy |
| 0330 030 1113 | PLATINUM | £125 | £15 | Click to Reserve or Buy |
| 0330 030 1114 | PLATINUM | £125 | £15 | Click to Reserve or Buy |
| 0330 030 1115 | PLATINUM | £125 | £15 | Click to Reserve or Buy |
| 0330 030 1116 | PLATINUM | £125 | £15 | Click to Reserve or Buy |
| 0330 030 1117 | PLATINUM | £125 | £15 | Click to Reserve or Buy |
| 0330 030 1118 | PLATINUM | £125 | £15 | Click to Reserve or Buy |
| 0330 030 1119 | PLATINUM | £125 | £15 | Click to Reserve or Buy |
| 0330 030 1123 | SILVER | £0.00 | £7.50 | Click to Reserve or Buy |
| 0330 030 1124 | SILVER | £0.00 | £7.50 | Click to Reserve or Buy |
| 0330 030 1125 | SILVER | £0.00 | £7.50 | Click to Reserve or Buy |
| 0330 030 1126 | SILVER | £0.00 | £7.50 | Click to Reserve or Buy |
| 0330 030 1127 | SILVER | £0.00 | £7.50 | Click to Reserve or Buy |
| 0330 030 1128 | SILVER | £0.00 | £7.50 | Click to Reserve or Buy |
| 0330 030 1129 | SILVER | £0.00 | £7.50 | Click to Reserve or Buy |
| 0330 030 1130 | SILVER | £0.00 | £7.50 | Click to Reserve or Buy |
| 0330 030 1133 | GOLD | £50 | £10.00 | Click to Reserve or Buy |
| 0330 030 1144 | GOLD | £50 | £10.00 | Click to Reserve or Buy |
| 0330 030 1155 | GOLD | £50 | £10.00 | Click to Reserve or Buy |
| 0330 030 1166 | GOLD | £50 | £10.00 | Click to Reserve or Buy |
| 0330 030 1177 | GOLD | £50 | £10.00 | Click to Reserve or Buy |
| 0330 030 1188 | GOLD | £50 | £10.00 | Click to Reserve or Buy |
| 0330 030 1199 | GOLD | £50 | £10.00 | Click to Reserve or Buy |
| 0330 030 1200 | PLATINUM | £125 | £15 | Click to Reserve or Buy |
| 0330 030 1212 | GOLD | £50 | £10.00 | Click to Reserve or Buy |
| 0330 030 1213 | GOLD | £50 | £10.00 | Click to Reserve or Buy |
| 0330 030 1221 | GOLD | £50 | £10.00 | Click to Reserve or Buy |
| 0330 030 1222 | PLATINUM | £125 | £15 | Click to Reserve or Buy |
| 0330 030 1231 | GOLD | £50 | £10.00 | Click to Reserve or Buy |
| 0330 030 1232 | GOLD | £50 | £10.00 | Click to Reserve or Buy |
| 0330 030 1233 | GOLD | £50 | £10.00 | Click to Reserve or Buy |
| 0330 030 1234 | PLATINUM | £125 | £15 | Click to Reserve or Buy |
| 0330 030 1235 | GOLD | £50 | £10.00 | Click to Reserve or Buy |
| 0330 030 1236 | GOLD | £50 | £10.00 | Click to Reserve or Buy |
| 0330 030 1237 | GOLD | £50 | £10.00 | Click to Reserve or Buy |
| 0330 030 1238 | GOLD | £50 | £10.00 | Click to Reserve or Buy |
| 0330 030 1239 | GOLD | £50 | £10.00 | Click to Reserve or Buy |
| 0330 030 1300 | PLATINUM | £125 | £15 | Click to Reserve or Buy |
| 0330 030 1313 | GOLD | £50 | £10.00 | Click to Reserve or Buy |
| 0330 030 1314 | GOLD | £50 | £10.00 | Click to Reserve or Buy |
| 0330 030 1331 | GOLD | £50 | £10.00 | Click to Reserve or Buy |
| 0330 030 1333 | PLATINUM | £125 | £15 | Click to Reserve or Buy |
| 0330 030 1400 | PLATINUM | £125 | £15 | Click to Reserve or Buy |
| 0330 030 1414 | GOLD | £50 | £10.00 | Click to Reserve or Buy |
| 0330 030 1415 | GOLD | £50 | £10.00 | Click to Reserve or Buy |
| 0330 030 1441 | GOLD | £50 | £10.00 | Click to Reserve or Buy |
| 0330 030 1444 | PLATINUM | £125 | £15 | Click to Reserve or Buy |
| 0330 030 1500 | PLATINUM | £125 | £15 | Click to Reserve or Buy |
| 0330 030 1515 | GOLD | £50 | £10.00 | Click to Reserve or Buy |
| 0330 030 1516 | GOLD | £50 | £10.00 | Click to Reserve or Buy |
| 0330 030 1551 | GOLD | £50 | £10.00 | Click to Reserve or Buy |
| 0330 030 1555 | GOLD | £50 | £10.00 | Click to Reserve or Buy |
| 0330 030 1600 | GOLD | £50 | £10.00 | Click to Reserve or Buy |
| 0330 030 1606 | GOLD | £50 | £10.00 | Click to Reserve or Buy |
| 0330 030 1616 | GOLD | £50 | £10.00 | Click to Reserve or Buy |
| 0330 030 1617 | GOLD | £50 | £10.00 | Click to Reserve or Buy |
| 0330 030 1661 | GOLD | £50 | £10.00 | Click to Reserve or Buy |
| 0330 030 1666 | PLATINUM | £125 | £15 | Click to Reserve or Buy |
| 0330 030 1700 | PLATINUM | £125 | £15 | Click to Reserve or Buy |
| 0330 030 1717 | GOLD | £50 | £10.00 | Click to Reserve or Buy |
| 0330 030 1718 | GOLD | £50 | £10.00 | Click to Reserve or Buy |
| 0330 030 1771 | GOLD | £50 | £10.00 | Click to Reserve or Buy |
| 0330 030 1777 | PLATINUM | £125 | £15 | Click to Reserve or Buy |
| 0330 030 1786 | GOLD | £50 | £10.00 | Click to Reserve or Buy |
| 0330 030 1800 | PLATINUM | £125 | £15 | Click to Reserve or Buy |
| 0330 030 1818 | GOLD | £50 | £10.00 | Click to Reserve or Buy |
| 0330 030 1819 | GOLD | £50 | £10.00 | Click to Reserve or Buy |
| 0330 030 1881 | GOLD | £50 | £10.00 | Click to Reserve or Buy |
| 0330 030 1888 | PLATINUM | £125 | £15 | Click to Reserve or Buy |
| 0330 030 1900 | GOLD | £50 | £10.00 | Click to Reserve or Buy |
| 0330 030 1919 | GOLD | £50 | £10.00 | Click to Reserve or Buy |
| 0330 030 1920 | GOLD | £50 | £10.00 | Click to Reserve or Buy |
| 0330 030 1991 | GOLD | £50 | £10.00 | Click to Reserve or Buy |
| 0330 030 1999 | PLATINUM | £125 | £15 | Click to Reserve or Buy |
| 0330 030 2001 | GOLD | £50 | £10.00 | Click to Reserve or Buy |
| 0330 030 2002 | GOLD | £50 | £10.00 | Click to Reserve or Buy |
| 0330 030 2003 | GOLD | £50 | £10.00 | Click to Reserve or Buy |
| 0330 030 2004 | GOLD | £50 | £10.00 | Click to Reserve or Buy |
| 0330 030 2005 | GOLD | £50 | £10.00 | Click to Reserve or Buy |
| 0330 030 2006 | GOLD | £50 | £10.00 | Click to Reserve or Buy |
| 0330 030 2008 | GOLD | £50 | £10.00 | Click to Reserve or Buy |
| 0330 030 2009 | GOLD | £50 | £10.00 | Click to Reserve or Buy |
| 0330 030 2010 | PRIME | £750 | £20 | Click to Reserve or Buy |
| 0330 030 2020 | PLATINUM | £125 | £15 | Click to Reserve or Buy |
| 0330 030 2021 | GOLD | £50 | £10.00 | Click to Reserve or Buy |
| 0330 030 2029 | BRONZE | £0.00 | £4.75 | Click to Reserve or Buy |
| 0330 030 2030 | GOLD | £50 | £10.00 | Click to Reserve or Buy |
| 0330 030 2031 | BRONZE | £0.00 | £4.75 | Click to Reserve or Buy |
| 0330 030 2032 | BRONZE | £0.00 | £4.75 | Click to Reserve or Buy |
| 0330 030 2034 | BRONZE | £0.00 | £4.75 | Click to Reserve or Buy |
| 0330 030 2035 | BRONZE | £0.00 | £4.75 | Click to Reserve or Buy |
| 0330 030 2036 | BRONZE | £0.00 | £4.75 | Click to Reserve or Buy |
| 0330 030 2037 | BRONZE | £0.00 | £4.75 | Click to Reserve or Buy |
| 0330 030 2038 | BRONZE | £0.00 | £4.75 | Click to Reserve or Buy |
| 0330 030 2039 | BRONZE | £0.00 | £4.75 | Click to Reserve or Buy |
| 0330 030 2040 | GOLD | £50 | £10.00 | Click to Reserve or Buy |
| 0330 030 2041 | BRONZE | £0.00 | £4.75 | Click to Reserve or Buy |
| 0330 030 2042 | BRONZE | £0.00 | £4.75 | Click to Reserve or Buy |
| 0330 030 2043 | BRONZE | £0.00 | £4.75 | Click to Reserve or Buy |
| 0330 030 2045 | BRONZE | £0.00 | £4.75 | Click to Reserve or Buy |
| 0330 030 2046 | BRONZE | £0.00 | £4.75 | Click to Reserve or Buy |
| 0330 030 2047 | BRONZE | £0.00 | £4.75 | Click to Reserve or Buy |
| 0330 030 2048 | BRONZE | £0.00 | £4.75 | Click to Reserve or Buy |
| 0330 030 2049 | BRONZE | £0.00 | £4.75 | Click to Reserve or Buy |
| 0330 030 2050 | GOLD | £50 | £10.00 | Click to Reserve or Buy |
| 0330 030 2051 | BRONZE | £0.00 | £4.75 | Click to Reserve or Buy |
| 0330 030 2052 | BRONZE | £0.00 | £4.75 | Click to Reserve or Buy |
| 0330 030 2053 | BRONZE | £0.00 | £4.75 | Click to Reserve or Buy |
| 0330 030 2060 | GOLD | £50 | £10.00 | Click to Reserve or Buy |
| 0330 030 2070 | GOLD | £50 | £10.00 | Click to Reserve or Buy |
| 0330 030 2080 | GOLD | £50 | £10.00 | Click to Reserve or Buy |
| 0330 030 2090 | GOLD | £50 | £10.00 | Click to Reserve or Buy |
| 0330 030 2100 | GOLD | £50 | £10.00 | Click to Reserve or Buy |
| 0330 030 2110 | SILVER | £0.00 | £7.50 | Click to Reserve or Buy |
| 0330 030 2111 | PLATINUM | £125 | £15 | Click to Reserve or Buy |
| 0330 030 2112 | GOLD | £50 | £10.00 | Click to Reserve or Buy |
| 0330 030 2113 | SILVER | £0.00 | £7.50 | Click to Reserve or Buy |
| 0330 030 2114 | SILVER | £0.00 | £7.50 | Click to Reserve or Buy |
| 0330 030 2115 | SILVER | £0.00 | £7.50 | Click to Reserve or Buy |
| 0330 030 2116 | SILVER | £0.00 | £7.50 | Click to Reserve or Buy |
| 0330 030 2117 | SILVER | £0.00 | £7.50 | Click to Reserve or Buy |
| 0330 030 2118 | SILVER | £0.00 | £7.50 | Click to Reserve or Buy |
| 0330 030 2119 | SILVER | £0.00 | £7.50 | Click to Reserve or Buy |
| 0330 030 2120 | SILVER | £0.00 | £7.50 | Click to Reserve or Buy |
| 0330 030 2121 | GOLD | £50 | £10.00 | Click to Reserve or Buy |
| 0330 030 2122 | PLATINUM | £125 | £15 | Click to Reserve or Buy |
| 0330 030 2123 | SILVER | £0.00 | £7.50 | Click to Reserve or Buy |
| 0330 030 2200 | GOLD | £50 | £10.00 | Click to Reserve or Buy |
| 0330 030 2211 | GOLD | £50 | £10.00 | Click to Reserve or Buy |
| 0330 030 2220 | PLATINUM | £125 | £15 | Click to Reserve or Buy |
| 0330 030 2221 | PLATINUM | £125 | £15 | Click to Reserve or Buy |
| 0330 030 2222 | PRIME | £1,250 | £20 | Click to Reserve or Buy |
| 0330 030 2223 | PLATINUM | £125 | £15 | Click to Reserve or Buy |
| 0330 030 2224 | PLATINUM | £125 | £15 | Click to Reserve or Buy |
| 0330 030 2225 | PLATINUM | £125 | £15 | Click to Reserve or Buy |
| 0330 030 2226 | PLATINUM | £125 | £15 | Click to Reserve or Buy |
| 0330 030 2227 | PLATINUM | £125 | £15 | Click to Reserve or Buy |
| 0330 030 2228 | PLATINUM | £125 | £15 | Click to Reserve or Buy |
| 0330 030 2229 | PLATINUM | £125 | £15 | Click to Reserve or Buy |
| 0330 030 2230 | GOLD | £50 | £10.00 | Click to Reserve or Buy |
| 0330 030 2233 | GOLD | £50 | £10.00 | Click to Reserve or Buy |
| 0330 030 2234 | GOLD | £50 | £10.00 | Click to Reserve or Buy |
| 0330 030 2244 | GOLD | £50 | £10.00 | Click to Reserve or Buy |
| 0330 030 2255 | GOLD | £50 | £10.00 | Click to Reserve or Buy |
| 0330 030 2266 | GOLD | £50 | £10.00 | Click to Reserve or Buy |
| 0330 030 2277 | GOLD | £50 | £10.00 | Click to Reserve or Buy |
| 0330 030 2288 | GOLD | £50 | £10.00 | Click to Reserve or Buy |
| 0330 030 2299 | GOLD | £50 | £10.00 | Click to Reserve or Buy |
| 0330 030 2300 | GOLD | £50 | £10.00 | Click to Reserve or Buy |
| 0330 030 2323 | GOLD | £50 | £10.00 | Click to Reserve or Buy |
| 0330 030 2324 | GOLD | £50 | £10.00 | Click to Reserve or Buy |
| 0330 030 2332 | GOLD | £50 | £10.00 | Click to Reserve or Buy |
| 0330 030 2333 | PLATINUM | £125 | £15 | Click to Reserve or Buy |
| 0330 030 2334 | GOLD | £50 | £10.00 | Click to Reserve or Buy |
| 0330 030 2345 | GOLD | £50 | £10.00 | Click to Reserve or Buy |
| 0330 030 2400 | GOLD | £50 | £10.00 | Click to Reserve or Buy |
| 0330 030 2424 | GOLD | £50 | £10.00 | Click to Reserve or Buy |
| 0330 030 2425 | GOLD | £50 | £10.00 | Click to Reserve or Buy |
| 0330 030 2440 | SILVER | £0.00 | £7.50 | Click to Reserve or Buy |
| 0330 030 2441 | SILVER | £0.00 | £7.50 | Click to Reserve or Buy |
| 0330 030 2442 | GOLD | £50 | £10.00 | Click to Reserve or Buy |
| 0330 030 2443 | SILVER | £0.00 | £7.50 | Click to Reserve or Buy |
| 0330 030 2444 | PLATINUM | £125 | £15 | Click to Reserve or Buy |
| 0330 030 2445 | SILVER | £0.00 | £7.50 | Click to Reserve or Buy |
| 0330 030 2446 | SILVER | £0.00 | £7.50 | Click to Reserve or Buy |
| 0330 030 2447 | SILVER | £0.00 | £7.50 | Click to Reserve or Buy |
| 0330 030 2448 | SILVER | £0.00 | £7.50 | Click to Reserve or Buy |
| 0330 030 2449 | SILVER | £0.00 | £7.50 | Click to Reserve or Buy |
| 0330 030 2455 | SILVER | £0.00 | £7.50 | Click to Reserve or Buy |
| 0330 030 2468 | GOLD | £50 | £10.00 | Click to Reserve or Buy |
| 0330 030 2500 | GOLD | £50 | £10.00 | Click to Reserve or Buy |
| 0330 030 2525 | GOLD | £50 | £10.00 | Click to Reserve or Buy |
| 0330 030 2526 | GOLD | £50 | £10.00 | Click to Reserve or Buy |
| 0330 030 2555 | PLATINUM | £125 | £15 | Click to Reserve or Buy |
| 0330 030 2600 | GOLD | £50 | £10.00 | Click to Reserve or Buy |
| 0330 030 2626 | GOLD | £50 | £10.00 | Click to Reserve or Buy |
| 0330 030 2627 | GOLD | £50 | £10.00 | Click to Reserve or Buy |
| 0330 030 2662 | GOLD | £50 | £10.00 | Click to Reserve or Buy |
| 0330 030 2666 | PLATINUM | £125 | £15 | Click to Reserve or Buy |
| 0330 030 2700 | GOLD | £50 | £10.00 | Click to Reserve or Buy |
| 0330 030 2727 | GOLD | £50 | £10.00 | Click to Reserve or Buy |
| 0330 030 2728 | GOLD | £50 | £10.00 | Click to Reserve or Buy |
| 0330 030 2772 | GOLD | £50 | £10.00 | Click to Reserve or Buy |
| 0330 030 2777 | PLATINUM | £125 | £15 | Click to Reserve or Buy |
| 0330 030 2786 | GOLD | £50 | £10.00 | Click to Reserve or Buy |
| 0330 030 2800 | GOLD | £50 | £10.00 | Click to Reserve or Buy |
| 0330 030 2828 | GOLD | £50 | £10.00 | Click to Reserve or Buy |
| 0330 030 2829 | GOLD | £50 | £10.00 | Click to Reserve or Buy |
| 0330 030 2882 | GOLD | £50 | £10.00 | Click to Reserve or Buy |
| 0330 030 2888 | PLATINUM | £125 | £15 | Click to Reserve or Buy |
| 0330 030 2900 | GOLD | £50 | £10.00 | Click to Reserve or Buy |
| 0330 030 2929 | GOLD | £50 | £10.00 | Click to Reserve or Buy |
| 0330 030 2930 | GOLD | £50 | £10.00 | Click to Reserve or Buy |
| 0330 030 2992 | GOLD | £50 | £10.00 | Click to Reserve or Buy |
| 0330 030 2999 | PLATINUM | £125 | £15 | Click to Reserve or Buy |
| 0330 030 3000 | PRIME | £1,500 | £20 | Click to Reserve or Buy |
| 0330 030 3001 | GOLD | £50 | £10.00 | Click to Reserve or Buy |
| 0330 030 3002 | GOLD | £50 | £10.00 | Click to Reserve or Buy |
| 0330 030 3004 | GOLD | £50 | £10.00 | Click to Reserve or Buy |
| 0330 030 3005 | GOLD | £50 | £10.00 | Click to Reserve or Buy |
| 0330 030 3006 | GOLD | £50 | £10.00 | Click to Reserve or Buy |
| 0330 030 3008 | GOLD | £50 | £10.00 | Click to Reserve or Buy |
| 0330 030 3009 | GOLD | £50 | £10.00 | Click to Reserve or Buy |
| 0330 030 3010 | GOLD | £50 | £10.00 | Click to Reserve or Buy |
| 0330 030 3011 | SILVER | £0.00 | £7.50 | Click to Reserve or Buy |
| 0330 030 3012 | SILVER | £0.00 | £7.50 | Click to Reserve or Buy |
| 0330 030 3013 | SILVER | £0.00 | £7.50 | Click to Reserve or Buy |
| 0330 030 3015 | SILVER | £0.00 | £7.50 | Click to Reserve or Buy |
| 0330 030 3016 | SILVER | £0.00 | £7.50 | Click to Reserve or Buy |
| 0330 030 3017 | SILVER | £0.00 | £7.50 | Click to Reserve or Buy |
| 0330 030 3018 | SILVER | £0.00 | £7.50 | Click to Reserve or Buy |
| 0330 030 3019 | SILVER | £0.00 | £7.50 | Click to Reserve or Buy |
| 0330 030 3020 | PLATINUM | £125 | £15 | Click to Reserve or Buy |
| 0330 030 3021 | SILVER | £0.00 | £7.50 | Click to Reserve or Buy |
| 0330 030 3022 | SILVER | £0.00 | £7.50 | Click to Reserve or Buy |
| 0330 030 3023 | SILVER | £0.00 | £7.50 | Click to Reserve or Buy |
| 0330 030 3024 | SILVER | £0.00 | £7.50 | Click to Reserve or Buy |
| 0330 030 3025 | SILVER | £0.00 | £7.50 | Click to Reserve or Buy |
| 0330 030 3026 | SILVER | £0.00 | £7.50 | Click to Reserve or Buy |
| 0330 030 3027 | SILVER | £0.00 | £7.50 | Click to Reserve or Buy |
| 0330 030 3028 | SILVER | £0.00 | £7.50 | Click to Reserve or Buy |
| 0330 030 3029 | SILVER | £0.00 | £7.50 | Click to Reserve or Buy |
| 0330 030 3030 | UNIQUE | £1,250 | £20 | Click to Reserve or Buy |
| 0330 030 3031 | PLATINUM | £125 | £15 | Click to Reserve or Buy |
| 0330 030 3032 | SILVER | £0.00 | £7.50 | Click to Reserve or Buy |
| 0330 030 3033 | GOLD | £50 | £10.00 | Click to Reserve or Buy |
| 0330 030 3034 | SILVER | £0.00 | £7.50 | Click to Reserve or Buy |
| 0330 030 3035 | SILVER | £0.00 | £7.50 | Click to Reserve or Buy |
| 0330 030 3036 | SILVER | £0.00 | £7.50 | Click to Reserve or Buy |
| 0330 030 3037 | SILVER | £0.00 | £7.50 | Click to Reserve or Buy |
| 0330 030 3038 | SILVER | £0.00 | £7.50 | Click to Reserve or Buy |
| 0330 030 3039 | SILVER | £0.00 | £7.50 | Click to Reserve or Buy |
| 0330 030 3040 | PLATINUM | £125 | £15 | Click to Reserve or Buy |
| 0330 030 3050 | PLATINUM | £125 | £15 | Click to Reserve or Buy |
| 0330 030 3060 | PLATINUM | £125 | £15 | Click to Reserve or Buy |
| 0330 030 3070 | PLATINUM | £125 | £15 | Click to Reserve or Buy |
| 0330 030 3080 | PLATINUM | £125 | £15 | Click to Reserve or Buy |
| 0330 030 3090 | PLATINUM | £125 | £15 | Click to Reserve or Buy |
| 0330 030 3100 | GOLD | £50 | £10.00 | Click to Reserve or Buy |
| 0330 030 3101 | BRONZE | £0.00 | £4.75 | Click to Reserve or Buy |
| 0330 030 3102 | BRONZE | £0.00 | £4.75 | Click to Reserve or Buy |
| 0330 030 3103 | BRONZE | £0.00 | £4.75 | Click to Reserve or Buy |
| 0330 030 3104 | BRONZE | £0.00 | £4.75 | Click to Reserve or Buy |
| 0330 030 3105 | BRONZE | £0.00 | £4.75 | Click to Reserve or Buy |
| 0330 030 3106 | BRONZE | £0.00 | £4.75 | Click to Reserve or Buy |
| 0330 030 3107 | BRONZE | £0.00 | £4.75 | Click to Reserve or Buy |
| 0330 030 3108 | BRONZE | £0.00 | £4.75 | Click to Reserve or Buy |
| 0330 030 3109 | BRONZE | £0.00 | £4.75 | Click to Reserve or Buy |
| 0330 030 3110 | SILVER | £0.00 | £7.50 | Click to Reserve or Buy |
| 0330 030 3111 | PLATINUM | £125 | £15 | Click to Reserve or Buy |
| 0330 030 3112 | SILVER | £0.00 | £7.50 | Click to Reserve or Buy |
| 0330 030 3113 | GOLD | £50 | £10.00 | Click to Reserve or Buy |
| 0330 030 3114 | SILVER | £0.00 | £7.50 | Click to Reserve or Buy |
| 0330 030 3115 | SILVER | £0.00 | £7.50 | Click to Reserve or Buy |
| 0330 030 3116 | SILVER | £0.00 | £7.50 | Click to Reserve or Buy |
| 0330 030 3117 | SILVER | £0.00 | £7.50 | Click to Reserve or Buy |
| 0330 030 3118 | SILVER | £0.00 | £7.50 | Click to Reserve or Buy |
| 0330 030 3119 | SILVER | £0.00 | £7.50 | Click to Reserve or Buy |
| 0330 030 3120 | BRONZE | £0.00 | £4.75 | Click to Reserve or Buy |
| 0330 030 3121 | SILVER | £0.00 | £7.50 | Click to Reserve or Buy |
| 0330 030 3122 | SILVER | £0.00 | £7.50 | Click to Reserve or Buy |
| 0330 030 3123 | GOLD | £50 | £10.00 | Click to Reserve or Buy |
| 0330 030 3124 | BRONZE | £0.00 | £4.75 | Click to Reserve or Buy |
| 0330 030 3125 | BRONZE | £0.00 | £4.75 | Click to Reserve or Buy |
| 0330 030 3126 | BRONZE | £0.00 | £4.75 | Click to Reserve or Buy |
| 0330 030 3127 | BRONZE | £0.00 | £4.75 | Click to Reserve or Buy |
| 0330 030 3130 | SILVER | £0.00 | £7.50 | Click to Reserve or Buy |
| 0330 030 3131 | GOLD | £50 | £10.00 | Click to Reserve or Buy |
| 0330 030 3132 | GOLD | £50 | £10.00 | Click to Reserve or Buy |
| 0330 030 3133 | SILVER | £0.00 | £7.50 | Click to Reserve or Buy |
| 0330 030 3144 | SILVER | £0.00 | £7.50 | Click to Reserve or Buy |
| 0330 030 3200 | GOLD | £50 | £10.00 | Click to Reserve or Buy |
| 0330 030 3210 | GOLD | £50 | £10.00 | Click to Reserve or Buy |
| 0330 030 3222 | PLATINUM | £125 | £15 | Click to Reserve or Buy |
| 0330 030 3223 | GOLD | £50 | £10.00 | Click to Reserve or Buy |
| 0330 030 3301 | SILVER | £0.00 | £7.50 | Click to Reserve or Buy |
| 0330 030 3302 | SILVER | £0.00 | £7.50 | Click to Reserve or Buy |
| 0330 030 3304 | SILVER | £0.00 | £7.50 | Click to Reserve or Buy |
| 0330 030 3305 | SILVER | £0.00 | £7.50 | Click to Reserve or Buy |
| 0330 030 3306 | SILVER | £0.00 | £7.50 | Click to Reserve or Buy |
| 0330 030 3307 | SILVER | £0.00 | £7.50 | Click to Reserve or Buy |
| 0330 030 3308 | SILVER | £0.00 | £7.50 | Click to Reserve or Buy |
| 0330 030 3309 | SILVER | £0.00 | £7.50 | Click to Reserve or Buy |
| 0330 030 3310 | SILVER | £0.00 | £7.50 | Click to Reserve or Buy |
| 0330 030 3311 | SILVER | £0.00 | £7.50 | Click to Reserve or Buy |
| 0330 030 3312 | SILVER | £0.00 | £7.50 | Click to Reserve or Buy |
| 0330 030 3313 | SILVER | £0.00 | £7.50 | Click to Reserve or Buy |
| 0330 030 3314 | SILVER | £0.00 | £7.50 | Click to Reserve or Buy |
| 0330 030 3315 | SILVER | £0.00 | £7.50 | Click to Reserve or Buy |
| 0330 030 3316 | SILVER | £0.00 | £7.50 | Click to Reserve or Buy |
| 0330 030 3317 | SILVER | £0.00 | £7.50 | Click to Reserve or Buy |
| 0330 030 3318 | SILVER | £0.00 | £7.50 | Click to Reserve or Buy |
| 0330 030 3319 | SILVER | £0.00 | £7.50 | Click to Reserve or Buy |
| 0330 030 3320 | SILVER | £0.00 | £7.50 | Click to Reserve or Buy |
| 0330 030 3321 | SILVER | £0.00 | £7.50 | Click to Reserve or Buy |
| 0330 030 3322 | GOLD | £50 | £10.00 | Click to Reserve or Buy |
| 0330 030 3323 | SILVER | £0.00 | £7.50 | Click to Reserve or Buy |
| 0330 030 3331 | PLATINUM | £125 | £15 | Click to Reserve or Buy |
| 0330 030 3332 | PLATINUM | £125 | £15 | Click to Reserve or Buy |
| 0330 030 3333 | PRIME | £1,750 | £20 | Click to Reserve or Buy |
| 0330 030 3334 | PLATINUM | £125 | £15 | Click to Reserve or Buy |
| 0330 030 3335 | PLATINUM | £125 | £15 | Click to Reserve or Buy |
| 0330 030 3336 | PLATINUM | £125 | £15 | Click to Reserve or Buy |
| 0330 030 3337 | PLATINUM | £125 | £15 | Click to Reserve or Buy |
| 0330 030 3338 | PLATINUM | £125 | £15 | Click to Reserve or Buy |
| 0330 030 3339 | PLATINUM | £125 | £15 | Click to Reserve or Buy |
| 0330 030 3344 | GOLD | £50 | £10.00 | Click to Reserve or Buy |
| 0330 030 3355 | GOLD | £50 | £10.00 | Click to Reserve or Buy |
| 0330 030 3366 | GOLD | £50 | £10.00 | Click to Reserve or Buy |
| 0330 030 3377 | GOLD | £50 | £10.00 | Click to Reserve or Buy |
| 0330 030 3388 | GOLD | £50 | £10.00 | Click to Reserve or Buy |
| 0330 030 3399 | GOLD | £50 | £10.00 | Click to Reserve or Buy |
| 0330 030 3400 | GOLD | £50 | £10.00 | Click to Reserve or Buy |
| 0330 030 3403 | BRONZE | £0.00 | £4.75 | Click to Reserve or Buy |
| 0330 030 3404 | BRONZE | £0.00 | £4.75 | Click to Reserve or Buy |
| 0330 030 3405 | BRONZE | £0.00 | £4.75 | Click to Reserve or Buy |
| 0330 030 3406 | BRONZE | £0.00 | £4.75 | Click to Reserve or Buy |
| 0330 030 3407 | BRONZE | £0.00 | £4.75 | Click to Reserve or Buy |
| 0330 030 3408 | BRONZE | £0.00 | £4.75 | Click to Reserve or Buy |
| 0330 030 3409 | BRONZE | £0.00 | £4.75 | Click to Reserve or Buy |
| 0330 030 3410 | BRONZE | £0.00 | £4.75 | Click to Reserve or Buy |
| 0330 030 3412 | BRONZE | £0.00 | £4.75 | Click to Reserve or Buy |
| 0330 030 3413 | BRONZE | £0.00 | £4.75 | Click to Reserve or Buy |
| 0330 030 3414 | BRONZE | £0.00 | £4.75 | Click to Reserve or Buy |
| 0330 030 3415 | BRONZE | £0.00 | £4.75 | Click to Reserve or Buy |
| 0330 030 3416 | BRONZE | £0.00 | £4.75 | Click to Reserve or Buy |
| 0330 030 3417 | BRONZE | £0.00 | £4.75 | Click to Reserve or Buy |
| 0330 030 3434 | GOLD | £50 | £10.00 | Click to Reserve or Buy |
| 0330 030 3435 | GOLD | £50 | £10.00 | Click to Reserve or Buy |
| 0330 030 3440 | SILVER | £0.00 | £7.50 | Click to Reserve or Buy |
| 0330 030 3441 | SILVER | £0.00 | £7.50 | Click to Reserve or Buy |
| 0330 030 3442 | SILVER | £0.00 | £7.50 | Click to Reserve or Buy |
| 0330 030 3443 | GOLD | £50 | £10.00 | Click to Reserve or Buy |
| 0330 030 3444 | PLATINUM | £125 | £15 | Click to Reserve or Buy |
| 0330 030 3445 | SILVER | £0.00 | £7.50 | Click to Reserve or Buy |
| 0330 030 3446 | SILVER | £0.00 | £7.50 | Click to Reserve or Buy |
| 0330 030 3447 | SILVER | £0.00 | £7.50 | Click to Reserve or Buy |
| 0330 030 3448 | SILVER | £0.00 | £7.50 | Click to Reserve or Buy |
| 0330 030 3449 | SILVER | £0.00 | £7.50 | Click to Reserve or Buy |
| 0330 030 3456 | PLATINUM | £125 | £15 | Click to Reserve or Buy |
| 0330 030 3466 | SILVER | £0.00 | £7.50 | Click to Reserve or Buy |
| 0330 030 3477 | SILVER | £0.00 | £7.50 | Click to Reserve or Buy |
| 0330 030 3500 | GOLD | £50 | £10.00 | Click to Reserve or Buy |
| 0330 030 3535 | PLATINUM | £125 | £15 | Click to Reserve or Buy |
| 0330 030 3553 | GOLD | £50 | £10.00 | Click to Reserve or Buy |
| 0330 030 3555 | PLATINUM | £125 | £15 | Click to Reserve or Buy |
| 0330 030 3600 | GOLD | £50 | £10.00 | Click to Reserve or Buy |
| 0330 030 3636 | GOLD | £50 | £10.00 | Click to Reserve or Buy |
| 0330 030 3663 | GOLD | £50 | £10.00 | Click to Reserve or Buy |
| 0330 030 3666 | PLATINUM | £125 | £15 | Click to Reserve or Buy |
| 0330 030 3700 | GOLD | £50 | £10.00 | Click to Reserve or Buy |
| 0330 030 3737 | GOLD | £50 | £10.00 | Click to Reserve or Buy |
| 0330 030 3738 | GOLD | £50 | £10.00 | Click to Reserve or Buy |
| 0330 030 3773 | GOLD | £50 | £10.00 | Click to Reserve or Buy |
| 0330 030 3777 | PLATINUM | £125 | £15 | Click to Reserve or Buy |
| 0330 030 3786 | GOLD | £50 | £10.00 | Click to Reserve or Buy |
| 0330 030 3800 | GOLD | £50 | £10.00 | Click to Reserve or Buy |
| 0330 030 3838 | PLATINUM | £125 | £15 | Click to Reserve or Buy |
| 0330 030 3860 | BRONZE | £0.00 | £4.75 | Click to Reserve or Buy |
| 0330 030 3861 | BRONZE | £0.00 | £4.75 | Click to Reserve or Buy |
| 0330 030 3862 | BRONZE | £0.00 | £4.75 | Click to Reserve or Buy |
| 0330 030 3863 | BRONZE | £0.00 | £4.75 | Click to Reserve or Buy |
| 0330 030 3864 | BRONZE | £0.00 | £4.75 | Click to Reserve or Buy |
| 0330 030 3865 | BRONZE | £0.00 | £4.75 | Click to Reserve or Buy |
| 0330 030 3867 | BRONZE | £0.00 | £4.75 | Click to Reserve or Buy |
| 0330 030 3868 | BRONZE | £0.00 | £4.75 | Click to Reserve or Buy |
| 0330 030 3869 | BRONZE | £0.00 | £4.75 | Click to Reserve or Buy |
| 0330 030 3870 | BRONZE | £0.00 | £4.75 | Click to Reserve or Buy |
| 0330 030 3871 | BRONZE | £0.00 | £4.75 | Click to Reserve or Buy |
| 0330 030 3872 | BRONZE | £0.00 | £4.75 | Click to Reserve or Buy |
| 0330 030 3873 | BRONZE | £0.00 | £4.75 | Click to Reserve or Buy |
| 0330 030 3874 | BRONZE | £0.00 | £4.75 | Click to Reserve or Buy |
| 0330 030 3875 | BRONZE | £0.00 | £4.75 | Click to Reserve or Buy |
| 0330 030 3876 | BRONZE | £0.00 | £4.75 | Click to Reserve or Buy |
| 0330 030 3883 | GOLD | £50 | £10.00 | Click to Reserve or Buy |
| 0330 030 3888 | PLATINUM | £125 | £15 | Click to Reserve or Buy |
| 0330 030 3900 | GOLD | £50 | £10.00 | Click to Reserve or Buy |
| 0330 030 3939 | GOLD | £50 | £10.00 | Click to Reserve or Buy |
| 0330 030 3940 | GOLD | £50 | £10.00 | Click to Reserve or Buy |
| 0330 030 3965 | BRONZE | £0.00 | £4.75 | Click to Reserve or Buy |
| 0330 030 3967 | BRONZE | £0.00 | £4.75 | Click to Reserve or Buy |
| 0330 030 3968 | BRONZE | £0.00 | £4.75 | Click to Reserve or Buy |
| 0330 030 3969 | BRONZE | £0.00 | £4.75 | Click to Reserve or Buy |
| 0330 030 3970 | BRONZE | £0.00 | £4.75 | Click to Reserve or Buy |
| 0330 030 3971 | BRONZE | £0.00 | £4.75 | Click to Reserve or Buy |
| 0330 030 3972 | BRONZE | £0.00 | £4.75 | Click to Reserve or Buy |
| 0330 030 3973 | BRONZE | £0.00 | £4.75 | Click to Reserve or Buy |
| 0330 030 3974 | BRONZE | £0.00 | £4.75 | Click to Reserve or Buy |
| 0330 030 3975 | BRONZE | £0.00 | £4.75 | Click to Reserve or Buy |
| 0330 030 3976 | BRONZE | £0.00 | £4.75 | Click to Reserve or Buy |
| 0330 030 3978 | BRONZE | £0.00 | £4.75 | Click to Reserve or Buy |
| 0330 030 3979 | BRONZE | £0.00 | £4.75 | Click to Reserve or Buy |
| 0330 030 3980 | BRONZE | £0.00 | £4.75 | Click to Reserve or Buy |
| 0330 030 3981 | BRONZE | £0.00 | £4.75 | Click to Reserve or Buy |
| 0330 030 3982 | BRONZE | £0.00 | £4.75 | Click to Reserve or Buy |
| 0330 030 3983 | BRONZE | £0.00 | £4.75 | Click to Reserve or Buy |
| 0330 030 3984 | BRONZE | £0.00 | £4.75 | Click to Reserve or Buy |
| 0330 030 3985 | BRONZE | £0.00 | £4.75 | Click to Reserve or Buy |
| 0330 030 3986 | BRONZE | £0.00 | £4.75 | Click to Reserve or Buy |
| 0330 030 3993 | GOLD | £50 | £10.00 | Click to Reserve or Buy |
| 0330 030 3999 | PLATINUM | £125 | £15 | Click to Reserve or Buy |
| 0330 030 4000 | PRIME | £1,250 | £20 | Click to Reserve or Buy |
| 0330 030 4001 | GOLD | £50 | £10.00 | Click to Reserve or Buy |
| 0330 030 4002 | GOLD | £50 | £10.00 | Click to Reserve or Buy |
| 0330 030 4003 | GOLD | £50 | £10.00 | Click to Reserve or Buy |
| 0330 030 4004 | GOLD | £50 | £10.00 | Click to Reserve or Buy |
| 0330 030 4005 | GOLD | £50 | £10.00 | Click to Reserve or Buy |
| 0330 030 4006 | GOLD | £50 | £10.00 | Click to Reserve or Buy |
| 0330 030 4008 | GOLD | £50 | £10.00 | Click to Reserve or Buy |
| 0330 030 4009 | GOLD | £50 | £10.00 | Click to Reserve or Buy |
| 0330 030 4010 | GOLD | £50 | £10.00 | Click to Reserve or Buy |
| 0330 030 4012 | BRONZE | £0.00 | £4.75 | Click to Reserve or Buy |
| 0330 030 4013 | BRONZE | £0.00 | £4.75 | Click to Reserve or Buy |
| 0330 030 4014 | BRONZE | £0.00 | £4.75 | Click to Reserve or Buy |
| 0330 030 4015 | BRONZE | £0.00 | £4.75 | Click to Reserve or Buy |
| 0330 030 4016 | BRONZE | £0.00 | £4.75 | Click to Reserve or Buy |
| 0330 030 4017 | BRONZE | £0.00 | £4.75 | Click to Reserve or Buy |
| 0330 030 4018 | BRONZE | £0.00 | £4.75 | Click to Reserve or Buy |
| 0330 030 4019 | BRONZE | £0.00 | £4.75 | Click to Reserve or Buy |
| 0330 030 4020 | PLATINUM | £125 | £15 | Click to Reserve or Buy |
| 0330 030 4021 | BRONZE | £0.00 | £4.75 | Click to Reserve or Buy |
| 0330 030 4023 | BRONZE | £0.00 | £4.75 | Click to Reserve or Buy |
| 0330 030 4024 | BRONZE | £0.00 | £4.75 | Click to Reserve or Buy |
| 0330 030 4025 | BRONZE | £0.00 | £4.75 | Click to Reserve or Buy |
| 0330 030 4026 | BRONZE | £0.00 | £4.75 | Click to Reserve or Buy |
| 0330 030 4027 | BRONZE | £0.00 | £4.75 | Click to Reserve or Buy |
| 0330 030 4028 | BRONZE | £0.00 | £4.75 | Click to Reserve or Buy |
| 0330 030 4029 | BRONZE | £0.00 | £4.75 | Click to Reserve or Buy |
| 0330 030 4030 | PLATINUM | £125 | £15 | Click to Reserve or Buy |
| 0330 030 4031 | BRONZE | £0.00 | £4.75 | Click to Reserve or Buy |
| 0330 030 4032 | BRONZE | £0.00 | £4.75 | Click to Reserve or Buy |
| 0330 030 4040 | PLATINUM | £125 | £15 | Click to Reserve or Buy |
| 0330 030 4041 | GOLD | £50 | £10.00 | Click to Reserve or Buy |
| 0330 030 4050 | PRIME | £1,250 | £20 | Click to Reserve or Buy |
| 0330 030 4060 | PLATINUM | £125 | £15 | Click to Reserve or Buy |
| 0330 030 4070 | PLATINUM | £125 | £15 | Click to Reserve or Buy |
| 0330 030 4080 | PLATINUM | £125 | £15 | Click to Reserve or Buy |
| 0330 030 4090 | PLATINUM | £125 | £15 | Click to Reserve or Buy |
| 0330 030 4099 | SILVER | £0.00 | £7.50 | Click to Reserve or Buy |
| 0330 030 4100 | GOLD | £50 | £10.00 | Click to Reserve or Buy |
| 0330 030 4110 | SILVER | £0.00 | £7.50 | Click to Reserve or Buy |
| 0330 030 4111 | PLATINUM | £125 | £15 | Click to Reserve or Buy |
| 0330 030 4112 | SILVER | £0.00 | £7.50 | Click to Reserve or Buy |
| 0330 030 4113 | SILVER | £0.00 | £7.50 | Click to Reserve or Buy |
| 0330 030 4114 | GOLD | £50 | £10.00 | Click to Reserve or Buy |
| 0330 030 4115 | SILVER | £0.00 | £7.50 | Click to Reserve or Buy |
| 0330 030 4116 | SILVER | £0.00 | £7.50 | Click to Reserve or Buy |
| 0330 030 4117 | SILVER | £0.00 | £7.50 | Click to Reserve or Buy |
| 0330 030 4118 | SILVER | £0.00 | £7.50 | Click to Reserve or Buy |
| 0330 030 4119 | SILVER | £0.00 | £7.50 | Click to Reserve or Buy |
| 0330 030 4120 | SILVER | £0.00 | £7.50 | Click to Reserve or Buy |
| 0330 030 4121 | SILVER | £0.00 | £7.50 | Click to Reserve or Buy |
| 0330 030 4123 | GOLD | £50 | £10.00 | Click to Reserve or Buy |
| 0330 030 4141 | GOLD | £50 | £10.00 | Click to Reserve or Buy |
| 0330 030 4142 | GOLD | £50 | £10.00 | Click to Reserve or Buy |
| 0330 030 4200 | GOLD | £50 | £10.00 | Click to Reserve or Buy |
| 0330 030 4220 | SILVER | £0.00 | £7.50 | Click to Reserve or Buy |
| 0330 030 4221 | SILVER | £0.00 | £7.50 | Click to Reserve or Buy |
| 0330 030 4222 | PLATINUM | £125 | £15 | Click to Reserve or Buy |
| 0330 030 4223 | SILVER | £0.00 | £7.50 | Click to Reserve or Buy |
| 0330 030 4224 | GOLD | £50 | £10.00 | Click to Reserve or Buy |
| 0330 030 4225 | SILVER | £0.00 | £7.50 | Click to Reserve or Buy |
| 0330 030 4226 | SILVER | £0.00 | £7.50 | Click to Reserve or Buy |
| 0330 030 4227 | SILVER | £0.00 | £7.50 | Click to Reserve or Buy |
| 0330 030 4228 | SILVER | £0.00 | £7.50 | Click to Reserve or Buy |
| 0330 030 4229 | SILVER | £0.00 | £7.50 | Click to Reserve or Buy |
| 0330 030 4233 | SILVER | £0.00 | £7.50 | Click to Reserve or Buy |
| 0330 030 4241 | SILVER | £0.00 | £7.50 | Click to Reserve or Buy |
| 0330 030 4242 | GOLD | £50 | £10.00 | Click to Reserve or Buy |
| 0330 030 4243 | GOLD | £50 | £10.00 | Click to Reserve or Buy |
| 0330 030 4244 | SILVER | £0.00 | £7.50 | Click to Reserve or Buy |
| 0330 030 4247 | SILVER | £0.00 | £7.50 | Click to Reserve or Buy |
| 0330 030 4255 | SILVER | £0.00 | £7.50 | Click to Reserve or Buy |
| 0330 030 4266 | SILVER | £0.00 | £7.50 | Click to Reserve or Buy |
| 0330 030 4300 | GOLD | £50 | £10.00 | Click to Reserve or Buy |
| 0330 030 4321 | GOLD | £50 | £10.00 | Click to Reserve or Buy |
| 0330 030 4333 | PLATINUM | £125 | £15 | Click to Reserve or Buy |
| 0330 030 4334 | GOLD | £50 | £10.00 | Click to Reserve or Buy |
| 0330 030 4343 | GOLD | £50 | £10.00 | Click to Reserve or Buy |
| 0330 030 4344 | GOLD | £50 | £10.00 | Click to Reserve or Buy |
| 0330 030 4345 | GOLD | £50 | £10.00 | Click to Reserve or Buy |
| 0330 030 4365 | GOLD | £50 | £10.00 | Click to Reserve or Buy |
| 0330 030 4400 | GOLD | £50 | £10.00 | Click to Reserve or Buy |
| 0330 030 4411 | GOLD | £50 | £10.00 | Click to Reserve or Buy |
| 0330 030 4422 | GOLD | £50 | £10.00 | Click to Reserve or Buy |
| 0330 030 4433 | GOLD | £50 | £10.00 | Click to Reserve or Buy |
| 0330 030 4440 | PLATINUM | £125 | £15 | Click to Reserve or Buy |
| 0330 030 4441 | PLATINUM | £125 | £15 | Click to Reserve or Buy |
| 0330 030 4442 | PLATINUM | £125 | £15 | Click to Reserve or Buy |
| 0330 030 4443 | PLATINUM | £125 | £15 | Click to Reserve or Buy |
| 0330 030 4444 | PRIME | £1,250 | £20 | Click to Reserve or Buy |
| 0330 030 4445 | PLATINUM | £125 | £15 | Click to Reserve or Buy |
| 0330 030 4446 | PLATINUM | £125 | £15 | Click to Reserve or Buy |
| 0330 030 4447 | PLATINUM | £125 | £15 | Click to Reserve or Buy |
| 0330 030 4448 | PLATINUM | £125 | £15 | Click to Reserve or Buy |
| 0330 030 4449 | PLATINUM | £125 | £15 | Click to Reserve or Buy |
| 0330 030 4455 | GOLD | £50 | £10.00 | Click to Reserve or Buy |
| 0330 030 4466 | GOLD | £50 | £10.00 | Click to Reserve or Buy |
| 0330 030 4477 | GOLD | £50 | £10.00 | Click to Reserve or Buy |
| 0330 030 4488 | GOLD | £50 | £10.00 | Click to Reserve or Buy |
| 0330 030 4499 | GOLD | £50 | £10.00 | Click to Reserve or Buy |
| 0330 030 4500 | GOLD | £50 | £10.00 | Click to Reserve or Buy |
| 0330 030 4545 | GOLD | £50 | £10.00 | Click to Reserve or Buy |
| 0330 030 4546 | GOLD | £50 | £10.00 | Click to Reserve or Buy |
| 0330 030 4554 | GOLD | £50 | £10.00 | Click to Reserve or Buy |
| 0330 030 4555 | PLATINUM | £125 | £15 | Click to Reserve or Buy |
| 0330 030 4567 | GOLD | £50 | £10.00 | Click to Reserve or Buy |
| 0330 030 4600 | GOLD | £50 | £10.00 | Click to Reserve or Buy |
| 0330 030 4646 | GOLD | £50 | £10.00 | Click to Reserve or Buy |
| 0330 030 4647 | GOLD | £50 | £10.00 | Click to Reserve or Buy |
| 0330 030 4664 | GOLD | £50 | £10.00 | Click to Reserve or Buy |
| 0330 030 4666 | PLATINUM | £125 | £15 | Click to Reserve or Buy |
| 0330 030 4700 | GOLD | £50 | £10.00 | Click to Reserve or Buy |
| 0330 030 4707 | GOLD | £50 | £10.00 | Click to Reserve or Buy |
| 0330 030 4747 | GOLD | £50 | £10.00 | Click to Reserve or Buy |
| 0330 030 4748 | GOLD | £50 | £10.00 | Click to Reserve or Buy |
| 0330 030 4770 | SILVER | £0.00 | £7.50 | Click to Reserve or Buy |
| 0330 030 4771 | SILVER | £0.00 | £7.50 | Click to Reserve or Buy |
| 0330 030 4772 | SILVER | £0.00 | £7.50 | Click to Reserve or Buy |
| 0330 030 4773 | SILVER | £0.00 | £7.50 | Click to Reserve or Buy |
| 0330 030 4774 | GOLD | £50 | £10.00 | Click to Reserve or Buy |
| 0330 030 4775 | SILVER | £0.00 | £7.50 | Click to Reserve or Buy |
| 0330 030 4776 | SILVER | £0.00 | £7.50 | Click to Reserve or Buy |
| 0330 030 4777 | PLATINUM | £125 | £15 | Click to Reserve or Buy |
| 0330 030 4778 | SILVER | £0.00 | £7.50 | Click to Reserve or Buy |
| 0330 030 4779 | SILVER | £0.00 | £7.50 | Click to Reserve or Buy |
| 0330 030 4786 | GOLD | £50 | £10.00 | Click to Reserve or Buy |
| 0330 030 4788 | SILVER | £0.00 | £7.50 | Click to Reserve or Buy |
| 0330 030 4799 | SILVER | £0.00 | £7.50 | Click to Reserve or Buy |
| 0330 030 4800 | GOLD | £50 | £10.00 | Click to Reserve or Buy |
| 0330 030 4808 | GOLD | £50 | £10.00 | Click to Reserve or Buy |
| 0330 030 4822 | SILVER | £0.00 | £7.50 | Click to Reserve or Buy |
| 0330 030 4833 | SILVER | £0.00 | £7.50 | Click to Reserve or Buy |
| 0330 030 4844 | SILVER | £0.00 | £7.50 | Click to Reserve or Buy |
| 0330 030 4847 | SILVER | £0.00 | £7.50 | Click to Reserve or Buy |
| 0330 030 4848 | GOLD | £50 | £10.00 | Click to Reserve or Buy |
| 0330 030 4849 | GOLD | £50 | £10.00 | Click to Reserve or Buy |
| 0330 030 4855 | SILVER | £0.00 | £7.50 | Click to Reserve or Buy |
| 0330 030 4866 | SILVER | £0.00 | £7.50 | Click to Reserve or Buy |
| 0330 030 4877 | SILVER | £0.00 | £7.50 | Click to Reserve or Buy |
| 0330 030 4880 | SILVER | £0.00 | £7.50 | Click to Reserve or Buy |
| 0330 030 4881 | SILVER | £0.00 | £7.50 | Click to Reserve or Buy |
| 0330 030 4882 | SILVER | £0.00 | £7.50 | Click to Reserve or Buy |
| 0330 030 4883 | SILVER | £0.00 | £7.50 | Click to Reserve or Buy |
| 0330 030 4884 | GOLD | £50 | £10.00 | Click to Reserve or Buy |
| 0330 030 4885 | SILVER | £0.00 | £7.50 | Click to Reserve or Buy |
| 0330 030 4886 | SILVER | £0.00 | £7.50 | Click to Reserve or Buy |
| 0330 030 4887 | SILVER | £0.00 | £7.50 | Click to Reserve or Buy |
| 0330 030 4888 | PLATINUM | £125 | £15 | Click to Reserve or Buy |
| 0330 030 4900 | GOLD | £50 | £10.00 | Click to Reserve or Buy |
| 0330 030 4909 | GOLD | £50 | £10.00 | Click to Reserve or Buy |
| 0330 030 4949 | GOLD | £50 | £10.00 | Click to Reserve or Buy |
| 0330 030 4950 | GOLD | £50 | £10.00 | Click to Reserve or Buy |
| 0330 030 4994 | GOLD | £50 | £10.00 | Click to Reserve or Buy |
| 0330 030 4999 | PLATINUM | £125 | £15 | Click to Reserve or Buy |
| 0330 030 5000 | PRIME | £1,250 | £20 | Click to Reserve or Buy |
| 0330 030 5001 | GOLD | £50 | £10.00 | Click to Reserve or Buy |
| 0330 030 5002 | GOLD | £50 | £10.00 | Click to Reserve or Buy |
| 0330 030 5003 | GOLD | £50 | £10.00 | Click to Reserve or Buy |
| 0330 030 5004 | GOLD | £50 | £10.00 | Click to Reserve or Buy |
| 0330 030 5005 | GOLD | £50 | £10.00 | Click to Reserve or Buy |
| 0330 030 5006 | GOLD | £50 | £10.00 | Click to Reserve or Buy |
| 0330 030 5008 | GOLD | £50 | £10.00 | Click to Reserve or Buy |
| 0330 030 5009 | GOLD | £50 | £10.00 | Click to Reserve or Buy |
| 0330 030 5010 | GOLD | £50 | £10.00 | Click to Reserve or Buy |
| 0330 030 5020 | GOLD | £50 | £10.00 | Click to Reserve or Buy |
| 0330 030 5030 | PLATINUM | £125 | £15 | Click to Reserve or Buy |
| 0330 030 5040 | PLATINUM | £125 | £15 | Click to Reserve or Buy |
| 0330 030 5050 | PLATINUM | £125 | £15 | Click to Reserve or Buy |
| 0330 030 5060 | PLATINUM | £125 | £15 | Click to Reserve or Buy |
| 0330 030 5065 | BRONZE | £0.00 | £4.75 | Click to Reserve or Buy |
| 0330 030 5067 | BRONZE | £0.00 | £4.75 | Click to Reserve or Buy |
| 0330 030 5068 | BRONZE | £0.00 | £4.75 | Click to Reserve or Buy |
| 0330 030 5069 | BRONZE | £0.00 | £4.75 | Click to Reserve or Buy |
| 0330 030 5070 | PLATINUM | £125 | £15 | Click to Reserve or Buy |
| 0330 030 5071 | BRONZE | £0.00 | £4.75 | Click to Reserve or Buy |
| 0330 030 5072 | BRONZE | £0.00 | £4.75 | Click to Reserve or Buy |
| 0330 030 5073 | BRONZE | £0.00 | £4.75 | Click to Reserve or Buy |
| 0330 030 5074 | BRONZE | £0.00 | £4.75 | Click to Reserve or Buy |
| 0330 030 5075 | BRONZE | £0.00 | £4.75 | Click to Reserve or Buy |
| 0330 030 5076 | BRONZE | £0.00 | £4.75 | Click to Reserve or Buy |
| 0330 030 5078 | BRONZE | £0.00 | £4.75 | Click to Reserve or Buy |
| 0330 030 5079 | BRONZE | £0.00 | £4.75 | Click to Reserve or Buy |
| 0330 030 5080 | GOLD | £50 | £10.00 | Click to Reserve or Buy |
| 0330 030 5081 | BRONZE | £0.00 | £4.75 | Click to Reserve or Buy |
| 0330 030 5082 | BRONZE | £0.00 | £4.75 | Click to Reserve or Buy |
| 0330 030 5083 | BRONZE | £0.00 | £4.75 | Click to Reserve or Buy |
| 0330 030 5084 | BRONZE | £0.00 | £4.75 | Click to Reserve or Buy |
| 0330 030 5085 | BRONZE | £0.00 | £4.75 | Click to Reserve or Buy |
| 0330 030 5100 | GOLD | £50 | £10.00 | Click to Reserve or Buy |
| 0330 030 5110 | SILVER | £0.00 | £7.50 | Click to Reserve or Buy |
| 0330 030 5111 | PLATINUM | £125 | £15 | Click to Reserve or Buy |
| 0330 030 5112 | SILVER | £0.00 | £7.50 | Click to Reserve or Buy |
| 0330 030 5113 | SILVER | £0.00 | £7.50 | Click to Reserve or Buy |
| 0330 030 5114 | SILVER | £0.00 | £7.50 | Click to Reserve or Buy |
| 0330 030 5115 | GOLD | £50 | £10.00 | Click to Reserve or Buy |
| 0330 030 5116 | SILVER | £0.00 | £7.50 | Click to Reserve or Buy |
| 0330 030 5117 | SILVER | £0.00 | £7.50 | Click to Reserve or Buy |
| 0330 030 5118 | SILVER | £0.00 | £7.50 | Click to Reserve or Buy |
| 0330 030 5119 | SILVER | £0.00 | £7.50 | Click to Reserve or Buy |
| 0330 030 5122 | SILVER | £0.00 | £7.50 | Click to Reserve or Buy |
| 0330 030 5123 | GOLD | £50 | £10.00 | Click to Reserve or Buy |
| 0330 030 5133 | SILVER | £0.00 | £7.50 | Click to Reserve or Buy |
| 0330 030 5144 | SILVER | £0.00 | £7.50 | Click to Reserve or Buy |
| 0330 030 5150 | SILVER | £0.00 | £7.50 | Click to Reserve or Buy |
| 0330 030 5151 | GOLD | £50 | £10.00 | Click to Reserve or Buy |
| 0330 030 5152 | GOLD | £50 | £10.00 | Click to Reserve or Buy |
| 0330 030 5166 | SILVER | £0.00 | £7.50 | Click to Reserve or Buy |
| 0330 030 5177 | SILVER | £0.00 | £7.50 | Click to Reserve or Buy |
| 0330 030 5188 | SILVER | £0.00 | £7.50 | Click to Reserve or Buy |
| 0330 030 5199 | SILVER | £0.00 | £7.50 | Click to Reserve or Buy |
| 0330 030 5211 | SILVER | £0.00 | £7.50 | Click to Reserve or Buy |
| 0330 030 5220 | SILVER | £0.00 | £7.50 | Click to Reserve or Buy |
| 0330 030 5221 | SILVER | £0.00 | £7.50 | Click to Reserve or Buy |
| 0330 030 5222 | PLATINUM | £125 | £15 | Click to Reserve or Buy |
| 0330 030 5225 | GOLD | £50 | £10.00 | Click to Reserve or Buy |
| 0330 030 5252 | GOLD | £50 | £10.00 | Click to Reserve or Buy |
| 0330 030 5253 | GOLD | £50 | £10.00 | Click to Reserve or Buy |
| 0330 030 5300 | GOLD | £50 | £10.00 | Click to Reserve or Buy |
| 0330 030 5333 | PLATINUM | £125 | £15 | Click to Reserve or Buy |
| 0330 030 5335 | GOLD | £50 | £10.00 | Click to Reserve or Buy |
| 0330 030 5353 | GOLD | £50 | £10.00 | Click to Reserve or Buy |
| 0330 030 5354 | GOLD | £50 | £10.00 | Click to Reserve or Buy |
| 0330 030 5400 | GOLD | £50 | £10.00 | Click to Reserve or Buy |
| 0330 030 5433 | SILVER | £0.00 | £7.50 | Click to Reserve or Buy |
| 0330 030 5440 | SILVER | £0.00 | £7.50 | Click to Reserve or Buy |
| 0330 030 5441 | SILVER | £0.00 | £7.50 | Click to Reserve or Buy |
| 0330 030 5442 | SILVER | £0.00 | £7.50 | Click to Reserve or Buy |
| 0330 030 5443 | SILVER | £0.00 | £7.50 | Click to Reserve or Buy |
| 0330 030 5444 | PLATINUM | £125 | £15 | Click to Reserve or Buy |
| 0330 030 5445 | GOLD | £50 | £10.00 | Click to Reserve or Buy |
| 0330 030 5446 | SILVER | £0.00 | £7.50 | Click to Reserve or Buy |
| 0330 030 5447 | SILVER | £0.00 | £7.50 | Click to Reserve or Buy |
| 0330 030 5448 | SILVER | £0.00 | £7.50 | Click to Reserve or Buy |
| 0330 030 5449 | SILVER | £0.00 | £7.50 | Click to Reserve or Buy |
| 0330 030 5453 | SILVER | £0.00 | £7.50 | Click to Reserve or Buy |
| 0330 030 5454 | GOLD | £50 | £10.00 | Click to Reserve or Buy |
| 0330 030 5455 | GOLD | £50 | £10.00 | Click to Reserve or Buy |
| 0330 030 5456 | SILVER | £0.00 | £7.50 | Click to Reserve or Buy |
| 0330 030 5466 | SILVER | £0.00 | £7.50 | Click to Reserve or Buy |
| 0330 030 5477 | SILVER | £0.00 | £7.50 | Click to Reserve or Buy |
| 0330 030 5488 | SILVER | £0.00 | £7.50 | Click to Reserve or Buy |
| 0330 030 5500 | GOLD | £50 | £10.00 | Click to Reserve or Buy |
| 0330 030 5522 | GOLD | £50 | £10.00 | Click to Reserve or Buy |
| 0330 030 5533 | GOLD | £50 | £10.00 | Click to Reserve or Buy |
| 0330 030 5544 | GOLD | £50 | £10.00 | Click to Reserve or Buy |
| 0330 030 5550 | PLATINUM | £125 | £15 | Click to Reserve or Buy |
| 0330 030 5551 | PLATINUM | £125 | £15 | Click to Reserve or Buy |
| 0330 030 5552 | PLATINUM | £125 | £15 | Click to Reserve or Buy |
| 0330 030 5553 | PLATINUM | £125 | £15 | Click to Reserve or Buy |
| 0330 030 5554 | PLATINUM | £125 | £15 | Click to Reserve or Buy |
| 0330 030 5555 | PRIME | £1,250 | £20 | Click to Reserve or Buy |
| 0330 030 5556 | PLATINUM | £125 | £15 | Click to Reserve or Buy |
| 0330 030 5557 | PLATINUM | £125 | £15 | Click to Reserve or Buy |
| 0330 030 5558 | PLATINUM | £125 | £15 | Click to Reserve or Buy |
| 0330 030 5559 | PLATINUM | £125 | £15 | Click to Reserve or Buy |
| 0330 030 5566 | GOLD | £50 | £10.00 | Click to Reserve or Buy |
| 0330 030 5577 | GOLD | £50 | £10.00 | Click to Reserve or Buy |
| 0330 030 5588 | GOLD | £50 | £10.00 | Click to Reserve or Buy |
| 0330 030 5599 | GOLD | £50 | £10.00 | Click to Reserve or Buy |
| 0330 030 5600 | GOLD | £50 | £10.00 | Click to Reserve or Buy |
| 0330 030 5606 | GOLD | £50 | £10.00 | Click to Reserve or Buy |
| 0330 030 5656 | GOLD | £50 | £10.00 | Click to Reserve or Buy |
| 0330 030 5657 | GOLD | £50 | £10.00 | Click to Reserve or Buy |
| 0330 030 5665 | GOLD | £50 | £10.00 | Click to Reserve or Buy |
| 0330 030 5666 | PLATINUM | £125 | £15 | Click to Reserve or Buy |
| 0330 030 5678 | PLATINUM | £125 | £15 | Click to Reserve or Buy |
| 0330 030 5700 | GOLD | £50 | £10.00 | Click to Reserve or Buy |
| 0330 030 5757 | PLATINUM | £125 | £15 | Click to Reserve or Buy |
| 0330 030 5775 | GOLD | £50 | £10.00 | Click to Reserve or Buy |
| 0330 030 5777 | PLATINUM | £125 | £15 | Click to Reserve or Buy |
| 0330 030 5786 | GOLD | £50 | £10.00 | Click to Reserve or Buy |
| 0330 030 5858 | PLATINUM | £125 | £15 | Click to Reserve or Buy |
| 0330 030 5880 | SILVER | £0.00 | £7.50 | Click to Reserve or Buy |
| 0330 030 5881 | SILVER | £0.00 | £7.50 | Click to Reserve or Buy |
| 0330 030 5882 | SILVER | £0.00 | £7.50 | Click to Reserve or Buy |
| 0330 030 5883 | SILVER | £0.00 | £7.50 | Click to Reserve or Buy |
| 0330 030 5884 | SILVER | £0.00 | £7.50 | Click to Reserve or Buy |
| 0330 030 5885 | GOLD | £50 | £10.00 | Click to Reserve or Buy |
| 0330 030 5888 | PLATINUM | £125 | £15 | Click to Reserve or Buy |
| 0330 030 5899 | SILVER | £0.00 | £7.50 | Click to Reserve or Buy |
| 0330 030 5900 | GOLD | £50 | £10.00 | Click to Reserve or Buy |
| 0330 030 5911 | GOLD | £50 | £10.00 | Click to Reserve or Buy |
| 0330 030 5922 | SILVER | £0.00 | £7.50 | Click to Reserve or Buy |
| 0330 030 5933 | SILVER | £0.00 | £7.50 | Click to Reserve or Buy |
| 0330 030 5944 | SILVER | £0.00 | £7.50 | Click to Reserve or Buy |
| 0330 030 5955 | SILVER | £0.00 | £7.50 | Click to Reserve or Buy |
| 0330 030 5958 | SILVER | £0.00 | £7.50 | Click to Reserve or Buy |
| 0330 030 5959 | PLATINUM | £125 | £15 | Click to Reserve or Buy |
| 0330 030 5960 | SILVER | £0.00 | £7.50 | Click to Reserve or Buy |
| 0330 030 5966 | SILVER | £0.00 | £7.50 | Click to Reserve or Buy |
| 0330 030 5977 | SILVER | £0.00 | £7.50 | Click to Reserve or Buy |
| 0330 030 5999 | PLATINUM | £125 | £15 | Click to Reserve or Buy |
| 0330 030 6000 | PRIME | £1,250 | £20 | Click to Reserve or Buy |
| 0330 030 6001 | GOLD | £50 | £10.00 | Click to Reserve or Buy |
| 0330 030 6002 | GOLD | £50 | £10.00 | Click to Reserve or Buy |
| 0330 030 6003 | GOLD | £50 | £10.00 | Click to Reserve or Buy |
| 0330 030 6004 | GOLD | £50 | £10.00 | Click to Reserve or Buy |
| 0330 030 6005 | GOLD | £50 | £10.00 | Click to Reserve or Buy |
| 0330 030 6006 | GOLD | £50 | £10.00 | Click to Reserve or Buy |
| 0330 030 6008 | GOLD | £50 | £10.00 | Click to Reserve or Buy |
| 0330 030 6009 | GOLD | £50 | £10.00 | Click to Reserve or Buy |
| 0330 030 6010 | GOLD | £50 | £10.00 | Click to Reserve or Buy |
| 0330 030 6020 | GOLD | £50 | £10.00 | Click to Reserve or Buy |
| 0330 030 6030 | PLATINUM | £125 | £15 | Click to Reserve or Buy |
| 0330 030 6040 | PLATINUM | £125 | £15 | Click to Reserve or Buy |
| 0330 030 6050 | PLATINUM | £125 | £15 | Click to Reserve or Buy |
| 0330 030 6060 | PLATINUM | £125 | £15 | Click to Reserve or Buy |
| 0330 030 6061 | GOLD | £50 | £10.00 | Click to Reserve or Buy |
| 0330 030 6066 | SILVER | £0.00 | £7.50 | Click to Reserve or Buy |
| 0330 030 6067 | SILVER | £0.00 | £7.50 | Click to Reserve or Buy |
| 0330 030 6068 | SILVER | £0.00 | £7.50 | Click to Reserve or Buy |
| 0330 030 6069 | SILVER | £0.00 | £7.50 | Click to Reserve or Buy |
| 0330 030 6070 | SILVER | £0.00 | £7.50 | Click to Reserve or Buy |
| 0330 030 6072 | SILVER | £0.00 | £7.50 | Click to Reserve or Buy |
| 0330 030 6073 | SILVER | £0.00 | £7.50 | Click to Reserve or Buy |
| 0330 030 6074 | SILVER | £0.00 | £7.50 | Click to Reserve or Buy |
| 0330 030 6075 | SILVER | £0.00 | £7.50 | Click to Reserve or Buy |
| 0330 030 6076 | SILVER | £0.00 | £7.50 | Click to Reserve or Buy |
| 0330 030 6077 | SILVER | £0.00 | £7.50 | Click to Reserve or Buy |
| 0330 030 6078 | SILVER | £0.00 | £7.50 | Click to Reserve or Buy |
| 0330 030 6079 | SILVER | £0.00 | £7.50 | Click to Reserve or Buy |
| 0330 030 6080 | PLATINUM | £125 | £15 | Click to Reserve or Buy |
| 0330 030 6081 | SILVER | £0.00 | £7.50 | Click to Reserve or Buy |
| 0330 030 6082 | SILVER | £0.00 | £7.50 | Click to Reserve or Buy |
| 0330 030 6083 | SILVER | £0.00 | £7.50 | Click to Reserve or Buy |
| 0330 030 6084 | SILVER | £0.00 | £7.50 | Click to Reserve or Buy |
| 0330 030 6085 | SILVER | £0.00 | £7.50 | Click to Reserve or Buy |
| 0330 030 6086 | SILVER | £0.00 | £7.50 | Click to Reserve or Buy |
| 0330 030 6087 | SILVER | £0.00 | £7.50 | Click to Reserve or Buy |
| 0330 030 6088 | SILVER | £0.00 | £7.50 | Click to Reserve or Buy |
| 0330 030 6090 | PRIME | £1,250 | £20 | Click to Reserve or Buy |
| 0330 030 6100 | GOLD | £50 | £10.00 | Click to Reserve or Buy |
| 0330 030 6111 | PLATINUM | £125 | £15 | Click to Reserve or Buy |
| 0330 030 6116 | GOLD | £50 | £10.00 | Click to Reserve or Buy |
| 0330 030 6161 | GOLD | £50 | £10.00 | Click to Reserve or Buy |
| 0330 030 6162 | GOLD | £50 | £10.00 | Click to Reserve or Buy |
| 0330 030 6200 | GOLD | £50 | £10.00 | Click to Reserve or Buy |
| 0330 030 6202 | GOLD | £50 | £10.00 | Click to Reserve or Buy |
| 0330 030 6211 | SILVER | £0.00 | £7.50 | Click to Reserve or Buy |
| 0330 030 6220 | SILVER | £0.00 | £7.50 | Click to Reserve or Buy |
| 0330 030 6221 | SILVER | £0.00 | £7.50 | Click to Reserve or Buy |
| 0330 030 6222 | PLATINUM | £125 | £15 | Click to Reserve or Buy |
| 0330 030 6223 | SILVER | £0.00 | £7.50 | Click to Reserve or Buy |
| 0330 030 6224 | SILVER | £0.00 | £7.50 | Click to Reserve or Buy |
| 0330 030 6225 | SILVER | £0.00 | £7.50 | Click to Reserve or Buy |
| 0330 030 6226 | GOLD | £50 | £10.00 | Click to Reserve or Buy |
| 0330 030 6227 | SILVER | £0.00 | £7.50 | Click to Reserve or Buy |
| 0330 030 6228 | SILVER | £0.00 | £7.50 | Click to Reserve or Buy |
| 0330 030 6229 | SILVER | £0.00 | £7.50 | Click to Reserve or Buy |
| 0330 030 6231 | SILVER | £0.00 | £7.50 | Click to Reserve or Buy |
| 0330 030 6233 | SILVER | £0.00 | £7.50 | Click to Reserve or Buy |
| 0330 030 6234 | SILVER | £0.00 | £7.50 | Click to Reserve or Buy |
| 0330 030 6262 | PLATINUM | £125 | £15 | Click to Reserve or Buy |
| 0330 030 6290 | BRONZE | £0.00 | £4.75 | Click to Reserve or Buy |
| 0330 030 6291 | BRONZE | £0.00 | £4.75 | Click to Reserve or Buy |
| 0330 030 6292 | BRONZE | £0.00 | £4.75 | Click to Reserve or Buy |
| 0330 030 6293 | BRONZE | £0.00 | £4.75 | Click to Reserve or Buy |
| 0330 030 6294 | BRONZE | £0.00 | £4.75 | Click to Reserve or Buy |
| 0330 030 6295 | BRONZE | £0.00 | £4.75 | Click to Reserve or Buy |
| 0330 030 6296 | BRONZE | £0.00 | £4.75 | Click to Reserve or Buy |
| 0330 030 6297 | BRONZE | £0.00 | £4.75 | Click to Reserve or Buy |
| 0330 030 6298 | BRONZE | £0.00 | £4.75 | Click to Reserve or Buy |
| 0330 030 6301 | BRONZE | £0.00 | £4.75 | Click to Reserve or Buy |
| 0330 030 6302 | BRONZE | £0.00 | £4.75 | Click to Reserve or Buy |
| 0330 030 6303 | BRONZE | £0.00 | £4.75 | Click to Reserve or Buy |
| 0330 030 6304 | BRONZE | £0.00 | £4.75 | Click to Reserve or Buy |
| 0330 030 6333 | PLATINUM | £125 | £15 | Click to Reserve or Buy |
| 0330 030 6336 | GOLD | £50 | £10.00 | Click to Reserve or Buy |
| 0330 030 6363 | PLATINUM | £125 | £15 | Click to Reserve or Buy |
| 0330 030 6400 | GOLD | £50 | £10.00 | Click to Reserve or Buy |
| 0330 030 6442 | SILVER | £0.00 | £7.50 | Click to Reserve or Buy |
| 0330 030 6443 | SILVER | £0.00 | £7.50 | Click to Reserve or Buy |
| 0330 030 6444 | PLATINUM | £125 | £15 | Click to Reserve or Buy |
| 0330 030 6445 | SILVER | £0.00 | £7.50 | Click to Reserve or Buy |
| 0330 030 6446 | GOLD | £50 | £10.00 | Click to Reserve or Buy |
| 0330 030 6447 | SILVER | £0.00 | £7.50 | Click to Reserve or Buy |
| 0330 030 6448 | SILVER | £0.00 | £7.50 | Click to Reserve or Buy |
| 0330 030 6449 | SILVER | £0.00 | £7.50 | Click to Reserve or Buy |
| 0330 030 6455 | SILVER | £0.00 | £7.50 | Click to Reserve or Buy |
| 0330 030 6464 | PLATINUM | £125 | £15 | Click to Reserve or Buy |
| 0330 030 6466 | SILVER | £0.00 | £7.50 | Click to Reserve or Buy |
| 0330 030 6477 | SILVER | £0.00 | £7.50 | Click to Reserve or Buy |
| 0330 030 6488 | SILVER | £0.00 | £7.50 | Click to Reserve or Buy |
| 0330 030 6499 | SILVER | £0.00 | £7.50 | Click to Reserve or Buy |
| 0330 030 6500 | GOLD | £50 | £10.00 | Click to Reserve or Buy |
| 0330 030 6511 | SILVER | £0.00 | £7.50 | Click to Reserve or Buy |
| 0330 030 6522 | SILVER | £0.00 | £7.50 | Click to Reserve or Buy |
| 0330 030 6533 | SILVER | £0.00 | £7.50 | Click to Reserve or Buy |
| 0330 030 6543 | GOLD | £50 | £10.00 | Click to Reserve or Buy |
| 0330 030 6544 | SILVER | £0.00 | £7.50 | Click to Reserve or Buy |
| 0330 030 6550 | SILVER | £0.00 | £7.50 | Click to Reserve or Buy |
| 0330 030 6551 | SILVER | £0.00 | £7.50 | Click to Reserve or Buy |
| 0330 030 6555 | PLATINUM | £125 | £15 | Click to Reserve or Buy |
| 0330 030 6556 | GOLD | £50 | £10.00 | Click to Reserve or Buy |
| 0330 030 6565 | GOLD | £50 | £10.00 | Click to Reserve or Buy |
| 0330 030 6566 | GOLD | £50 | £10.00 | Click to Reserve or Buy |
| 0330 030 6600 | GOLD | £50 | £10.00 | Click to Reserve or Buy |
| 0330 030 6601 | SILVER | £0.00 | £7.50 | Click to Reserve or Buy |
| 0330 030 6602 | SILVER | £0.00 | £7.50 | Click to Reserve or Buy |
| 0330 030 6603 | SILVER | £0.00 | £7.50 | Click to Reserve or Buy |
| 0330 030 6604 | SILVER | £0.00 | £7.50 | Click to Reserve or Buy |
| 0330 030 6605 | SILVER | £0.00 | £7.50 | Click to Reserve or Buy |
| 0330 030 6606 | SILVER | £0.00 | £7.50 | Click to Reserve or Buy |
| 0330 030 6607 | SILVER | £0.00 | £7.50 | Click to Reserve or Buy |
| 0330 030 6608 | SILVER | £0.00 | £7.50 | Click to Reserve or Buy |
| 0330 030 6609 | SILVER | £0.00 | £7.50 | Click to Reserve or Buy |
| 0330 030 6610 | SILVER | £0.00 | £7.50 | Click to Reserve or Buy |
| 0330 030 6611 | GOLD | £50 | £10.00 | Click to Reserve or Buy |
| 0330 030 6612 | SILVER | £0.00 | £7.50 | Click to Reserve or Buy |
| 0330 030 6613 | SILVER | £0.00 | £7.50 | Click to Reserve or Buy |
| 0330 030 6614 | SILVER | £0.00 | £7.50 | Click to Reserve or Buy |
| 0330 030 6615 | SILVER | £0.00 | £7.50 | Click to Reserve or Buy |
| 0330 030 6616 | SILVER | £0.00 | £7.50 | Click to Reserve or Buy |
| 0330 030 6622 | GOLD | £50 | £10.00 | Click to Reserve or Buy |
| 0330 030 6630 | GOLD | £50 | £10.00 | Click to Reserve or Buy |
| 0330 030 6644 | GOLD | £50 | £10.00 | Click to Reserve or Buy |
| 0330 030 6655 | GOLD | £50 | £10.00 | Click to Reserve or Buy |
| 0330 030 6660 | GOLD | £50 | £10.00 | Click to Reserve or Buy |
| 0330 030 6661 | GOLD | £50 | £10.00 | Click to Reserve or Buy |
| 0330 030 6662 | GOLD | £50 | £10.00 | Click to Reserve or Buy |
| 0330 030 6663 | GOLD | £50 | £10.00 | Click to Reserve or Buy |
| 0330 030 6664 | GOLD | £50 | £10.00 | Click to Reserve or Buy |
| 0330 030 6665 | GOLD | £50 | £10.00 | Click to Reserve or Buy |
| 0330 030 6666 | PRIME | £1,250 | £20 | Click to Reserve or Buy |
| 0330 030 6667 | PLATINUM | £125 | £15 | Click to Reserve or Buy |
| 0330 030 6668 | GOLD | £50 | £10.00 | Click to Reserve or Buy |
| 0330 030 6669 | GOLD | £50 | £10.00 | Click to Reserve or Buy |
| 0330 030 6677 | GOLD | £50 | £10.00 | Click to Reserve or Buy |
| 0330 030 6688 | GOLD | £50 | £10.00 | Click to Reserve or Buy |
| 0330 030 6699 | GOLD | £50 | £10.00 | Click to Reserve or Buy |
| 0330 030 6700 | GOLD | £50 | £10.00 | Click to Reserve or Buy |
| 0330 030 6767 | GOLD | £50 | £10.00 | Click to Reserve or Buy |
| 0330 030 6768 | GOLD | £50 | £10.00 | Click to Reserve or Buy |
| 0330 030 6776 | GOLD | £50 | £10.00 | Click to Reserve or Buy |
| 0330 030 6777 | PLATINUM | £125 | £15 | Click to Reserve or Buy |
| 0330 030 6786 | GOLD | £50 | £10.00 | Click to Reserve or Buy |
| 0330 030 6789 | GOLD | £50 | £10.00 | Click to Reserve or Buy |
| 0330 030 6800 | GOLD | £50 | £10.00 | Click to Reserve or Buy |
| 0330 030 6868 | GOLD | £50 | £10.00 | Click to Reserve or Buy |
| 0330 030 6869 | GOLD | £50 | £10.00 | Click to Reserve or Buy |
| 0330 030 6886 | GOLD | £50 | £10.00 | Click to Reserve or Buy |
| 0330 030 6888 | PLATINUM | £125 | £15 | Click to Reserve or Buy |
| 0330 030 6900 | GOLD | £50 | £10.00 | Click to Reserve or Buy |
| 0330 030 6901 | BRONZE | £0.00 | £4.75 | Click to Reserve or Buy |
| 0330 030 6902 | BRONZE | £0.00 | £4.75 | Click to Reserve or Buy |
| 0330 030 6903 | BRONZE | £0.00 | £4.75 | Click to Reserve or Buy |
| 0330 030 6904 | BRONZE | £0.00 | £4.75 | Click to Reserve or Buy |
| 0330 030 6905 | BRONZE | £0.00 | £4.75 | Click to Reserve or Buy |
| 0330 030 6906 | BRONZE | £0.00 | £4.75 | Click to Reserve or Buy |
| 0330 030 6907 | BRONZE | £0.00 | £4.75 | Click to Reserve or Buy |
| 0330 030 6908 | BRONZE | £0.00 | £4.75 | Click to Reserve or Buy |
| 0330 030 6909 | BRONZE | £0.00 | £4.75 | Click to Reserve or Buy |
| 0330 030 6910 | BRONZE | £0.00 | £4.75 | Click to Reserve or Buy |
| 0330 030 6912 | BRONZE | £0.00 | £4.75 | Click to Reserve or Buy |
| 0330 030 6913 | BRONZE | £0.00 | £4.75 | Click to Reserve or Buy |
| 0330 030 6914 | BRONZE | £0.00 | £4.75 | Click to Reserve or Buy |
| 0330 030 6915 | BRONZE | £0.00 | £4.75 | Click to Reserve or Buy |
| 0330 030 6916 | BRONZE | £0.00 | £4.75 | Click to Reserve or Buy |
| 0330 030 6917 | BRONZE | £0.00 | £4.75 | Click to Reserve or Buy |
| 0330 030 6918 | BRONZE | £0.00 | £4.75 | Click to Reserve or Buy |
| 0330 030 6999 | PLATINUM | £125 | £15 | Click to Reserve or Buy |
| 0330 030 7000 | PRIME | £1,250 | £20 | Click to Reserve or Buy |
| 0330 030 7001 | GOLD | £50 | £10.00 | Click to Reserve or Buy |
| 0330 030 7002 | GOLD | £50 | £10.00 | Click to Reserve or Buy |
| 0330 030 7003 | GOLD | £50 | £10.00 | Click to Reserve or Buy |
| 0330 030 7004 | GOLD | £50 | £10.00 | Click to Reserve or Buy |
| 0330 030 7005 | GOLD | £50 | £10.00 | Click to Reserve or Buy |
| 0330 030 7006 | GOLD | £50 | £10.00 | Click to Reserve or Buy |
| 0330 030 7008 | GOLD | £50 | £10.00 | Click to Reserve or Buy |
| 0330 030 7009 | GOLD | £50 | £10.00 | Click to Reserve or Buy |
| 0330 030 7010 | GOLD | £50 | £10.00 | Click to Reserve or Buy |
| 0330 030 7070 | PLATINUM | £125 | £15 | Click to Reserve or Buy |
| 0330 030 7100 | SILVER | £0.00 | £7.50 | Click to Reserve or Buy |
| 0330 030 7110 | SILVER | £0.00 | £7.50 | Click to Reserve or Buy |
| 0330 030 7111 | PLATINUM | £125 | £15 | Click to Reserve or Buy |
| 0330 030 7112 | SILVER | £0.00 | £7.50 | Click to Reserve or Buy |
| 0330 030 7113 | SILVER | £0.00 | £7.50 | Click to Reserve or Buy |
| 0330 030 7114 | SILVER | £0.00 | £7.50 | Click to Reserve or Buy |
| 0330 030 7115 | SILVER | £0.00 | £7.50 | Click to Reserve or Buy |
| 0330 030 7116 | SILVER | £0.00 | £7.50 | Click to Reserve or Buy |
| 0330 030 7117 | GOLD | £50 | £10.00 | Click to Reserve or Buy |
| 0330 030 7118 | SILVER | £0.00 | £7.50 | Click to Reserve or Buy |
| 0330 030 7119 | SILVER | £0.00 | £7.50 | Click to Reserve or Buy |
| 0330 030 7122 | SILVER | £0.00 | £7.50 | Click to Reserve or Buy |
| 0330 030 7123 | SILVER | £0.00 | £7.50 | Click to Reserve or Buy |
| 0330 030 7133 | SILVER | £0.00 | £7.50 | Click to Reserve or Buy |
| 0330 030 7144 | SILVER | £0.00 | £7.50 | Click to Reserve or Buy |
| 0330 030 7155 | SILVER | £0.00 | £7.50 | Click to Reserve or Buy |
| 0330 030 7166 | SILVER | £0.00 | £7.50 | Click to Reserve or Buy |
| 0330 030 7170 | SILVER | £0.00 | £7.50 | Click to Reserve or Buy |
| 0330 030 7171 | GOLD | £50 | £10.00 | Click to Reserve or Buy |
| 0330 030 7172 | GOLD | £50 | £10.00 | Click to Reserve or Buy |
| 0330 030 7174 | BRONZE | £0.00 | £4.75 | Click to Reserve or Buy |
| 0330 030 7175 | BRONZE | £0.00 | £4.75 | Click to Reserve or Buy |
| 0330 030 7176 | BRONZE | £0.00 | £4.75 | Click to Reserve or Buy |
| 0330 030 7177 | SILVER | £0.00 | £7.50 | Click to Reserve or Buy |
| 0330 030 7178 | BRONZE | £0.00 | £4.75 | Click to Reserve or Buy |
| 0330 030 7179 | BRONZE | £0.00 | £4.75 | Click to Reserve or Buy |
| 0330 030 7180 | BRONZE | £0.00 | £4.75 | Click to Reserve or Buy |
| 0330 030 7181 | BRONZE | £0.00 | £4.75 | Click to Reserve or Buy |
| 0330 030 7182 | BRONZE | £0.00 | £4.75 | Click to Reserve or Buy |
| 0330 030 7183 | BRONZE | £0.00 | £4.75 | Click to Reserve or Buy |
| 0330 030 7184 | BRONZE | £0.00 | £4.75 | Click to Reserve or Buy |
| 0330 030 7185 | BRONZE | £0.00 | £4.75 | Click to Reserve or Buy |
| 0330 030 7186 | BRONZE | £0.00 | £4.75 | Click to Reserve or Buy |
| 0330 030 7187 | BRONZE | £0.00 | £4.75 | Click to Reserve or Buy |
| 0330 030 7188 | SILVER | £0.00 | £7.50 | Click to Reserve or Buy |
| 0330 030 7189 | BRONZE | £0.00 | £4.75 | Click to Reserve or Buy |
| 0330 030 7190 | BRONZE | £0.00 | £4.75 | Click to Reserve or Buy |
| 0330 030 7200 | GOLD | £50 | £10.00 | Click to Reserve or Buy |
| 0330 030 7211 | SILVER | £0.00 | £7.50 | Click to Reserve or Buy |
| 0330 030 7220 | SILVER | £0.00 | £7.50 | Click to Reserve or Buy |
| 0330 030 7221 | SILVER | £0.00 | £7.50 | Click to Reserve or Buy |
| 0330 030 7222 | PLATINUM | £125 | £15 | Click to Reserve or Buy |
| 0330 030 7223 | SILVER | £0.00 | £7.50 | Click to Reserve or Buy |
| 0330 030 7224 | SILVER | £0.00 | £7.50 | Click to Reserve or Buy |
| 0330 030 7225 | SILVER | £0.00 | £7.50 | Click to Reserve or Buy |
| 0330 030 7226 | SILVER | £0.00 | £7.50 | Click to Reserve or Buy |
| 0330 030 7227 | GOLD | £50 | £10.00 | Click to Reserve or Buy |
| 0330 030 7228 | SILVER | £0.00 | £7.50 | Click to Reserve or Buy |
| 0330 030 7229 | SILVER | £0.00 | £7.50 | Click to Reserve or Buy |
| 0330 030 7233 | SILVER | £0.00 | £7.50 | Click to Reserve or Buy |
| 0330 030 7244 | SILVER | £0.00 | £7.50 | Click to Reserve or Buy |
| 0330 030 7247 | SILVER | £0.00 | £7.50 | Click to Reserve or Buy |
| 0330 030 7255 | SILVER | £0.00 | £7.50 | Click to Reserve or Buy |
| 0330 030 7266 | SILVER | £0.00 | £7.50 | Click to Reserve or Buy |
| 0330 030 7277 | SILVER | £0.00 | £7.50 | Click to Reserve or Buy |
| 0330 030 7300 | GOLD | £50 | £10.00 | Click to Reserve or Buy |
| 0330 030 7333 | PLATINUM | £125 | £15 | Click to Reserve or Buy |
| 0330 030 7337 | GOLD | £50 | £10.00 | Click to Reserve or Buy |
| 0330 030 7373 | PLATINUM | £125 | £15 | Click to Reserve or Buy |
| 0330 030 7400 | GOLD | £50 | £10.00 | Click to Reserve or Buy |
| 0330 030 7444 | PLATINUM | £125 | £15 | Click to Reserve or Buy |
| 0330 030 7447 | GOLD | £50 | £10.00 | Click to Reserve or Buy |
| 0330 030 7474 | GOLD | £50 | £10.00 | Click to Reserve or Buy |
| 0330 030 7475 | GOLD | £50 | £10.00 | Click to Reserve or Buy |
| 0330 030 7500 | GOLD | £50 | £10.00 | Click to Reserve or Buy |
| 0330 030 7555 | GOLD | £50 | £10.00 | Click to Reserve or Buy |
| 0330 030 7575 | GOLD | £50 | £10.00 | Click to Reserve or Buy |
| 0330 030 7576 | GOLD | £50 | £10.00 | Click to Reserve or Buy |
| 0330 030 7600 | GOLD | £50 | £10.00 | Click to Reserve or Buy |
| 0330 030 7666 | PLATINUM | £125 | £15 | Click to Reserve or Buy |
| 0330 030 7667 | GOLD | £50 | £10.00 | Click to Reserve or Buy |
| 0330 030 7676 | GOLD | £50 | £10.00 | Click to Reserve or Buy |
| 0330 030 7677 | GOLD | £50 | £10.00 | Click to Reserve or Buy |
| 0330 030 7700 | GOLD | £50 | £10.00 | Click to Reserve or Buy |
| 0330 030 7701 | SILVER | £0.00 | £7.50 | Click to Reserve or Buy |
| 0330 030 7702 | SILVER | £0.00 | £7.50 | Click to Reserve or Buy |
| 0330 030 7703 | SILVER | £0.00 | £7.50 | Click to Reserve or Buy |
| 0330 030 7704 | SILVER | £0.00 | £7.50 | Click to Reserve or Buy |
| 0330 030 7705 | SILVER | £0.00 | £7.50 | Click to Reserve or Buy |
| 0330 030 7706 | SILVER | £0.00 | £7.50 | Click to Reserve or Buy |
| 0330 030 7707 | SILVER | £0.00 | £7.50 | Click to Reserve or Buy |
| 0330 030 7708 | SILVER | £0.00 | £7.50 | Click to Reserve or Buy |
| 0330 030 7709 | SILVER | £0.00 | £7.50 | Click to Reserve or Buy |
| 0330 030 7710 | SILVER | £0.00 | £7.50 | Click to Reserve or Buy |
| 0330 030 7711 | SILVER | £0.00 | £7.50 | Click to Reserve or Buy |
| 0330 030 7712 | SILVER | £0.00 | £7.50 | Click to Reserve or Buy |
| 0330 030 7713 | SILVER | £0.00 | £7.50 | Click to Reserve or Buy |
| 0330 030 7714 | SILVER | £0.00 | £7.50 | Click to Reserve or Buy |
| 0330 030 7715 | SILVER | £0.00 | £7.50 | Click to Reserve or Buy |
| 0330 030 7716 | SILVER | £0.00 | £7.50 | Click to Reserve or Buy |
| 0330 030 7717 | SILVER | £0.00 | £7.50 | Click to Reserve or Buy |
| 0330 030 7718 | SILVER | £0.00 | £7.50 | Click to Reserve or Buy |
| 0330 030 7719 | SILVER | £0.00 | £7.50 | Click to Reserve or Buy |
| 0330 030 7720 | SILVER | £0.00 | £7.50 | Click to Reserve or Buy |
| 0330 030 7721 | SILVER | £0.00 | £7.50 | Click to Reserve or Buy |
| 0330 030 7722 | GOLD | £50 | £10.00 | Click to Reserve or Buy |
| 0330 030 7723 | SILVER | £0.00 | £7.50 | Click to Reserve or Buy |
| 0330 030 7724 | SILVER | £0.00 | £7.50 | Click to Reserve or Buy |
| 0330 030 7725 | SILVER | £0.00 | £7.50 | Click to Reserve or Buy |
| 0330 030 7733 | GOLD | £50 | £10.00 | Click to Reserve or Buy |
| 0330 030 7744 | GOLD | £50 | £10.00 | Click to Reserve or Buy |
| 0330 030 7755 | GOLD | £50 | £10.00 | Click to Reserve or Buy |
| 0330 030 7766 | GOLD | £50 | £10.00 | Click to Reserve or Buy |
| 0330 030 7770 | PLATINUM | £125 | £15 | Click to Reserve or Buy |
| 0330 030 7771 | PLATINUM | £125 | £15 | Click to Reserve or Buy |
| 0330 030 7772 | PLATINUM | £125 | £15 | Click to Reserve or Buy |
| 0330 030 7773 | PLATINUM | £125 | £15 | Click to Reserve or Buy |
| 0330 030 7774 | PLATINUM | £125 | £15 | Click to Reserve or Buy |
| 0330 030 7775 | PLATINUM | £125 | £15 | Click to Reserve or Buy |
| 0330 030 7776 | PLATINUM | £125 | £15 | Click to Reserve or Buy |
| 0330 030 7778 | PLATINUM | £125 | £15 | Click to Reserve or Buy |
| 0330 030 7779 | PLATINUM | £125 | £15 | Click to Reserve or Buy |
| 0330 030 7786 | GOLD | £50 | £10.00 | Click to Reserve or Buy |
| 0330 030 7788 | GOLD | £50 | £10.00 | Click to Reserve or Buy |
| 0330 030 7799 | GOLD | £50 | £10.00 | Click to Reserve or Buy |
| 0330 030 7800 | GOLD | £50 | £10.00 | Click to Reserve or Buy |
| 0330 030 7878 | GOLD | £50 | £10.00 | Click to Reserve or Buy |
| 0330 030 7879 | GOLD | £50 | £10.00 | Click to Reserve or Buy |
| 0330 030 7887 | GOLD | £50 | £10.00 | Click to Reserve or Buy |
| 0330 030 7888 | PLATINUM | £125 | £15 | Click to Reserve or Buy |
| 0330 030 7900 | GOLD | £50 | £10.00 | Click to Reserve or Buy |
| 0330 030 7979 | GOLD | £50 | £10.00 | Click to Reserve or Buy |
| 0330 030 7980 | GOLD | £50 | £10.00 | Click to Reserve or Buy |
| 0330 030 7999 | PLATINUM | £125 | £15 | Click to Reserve or Buy |
| 0330 030 8000 | PRIME | £1,250 | £20 | Click to Reserve or Buy |
| 0330 030 8001 | GOLD | £50 | £10.00 | Click to Reserve or Buy |
| 0330 030 8002 | GOLD | £50 | £10.00 | Click to Reserve or Buy |
| 0330 030 8003 | GOLD | £50 | £10.00 | Click to Reserve or Buy |
| 0330 030 8004 | GOLD | £50 | £10.00 | Click to Reserve or Buy |
| 0330 030 8005 | GOLD | £50 | £10.00 | Click to Reserve or Buy |
| 0330 030 8006 | GOLD | £50 | £10.00 | Click to Reserve or Buy |
| 0330 030 8008 | GOLD | £50 | £10.00 | Click to Reserve or Buy |
| 0330 030 8009 | GOLD | £50 | £10.00 | Click to Reserve or Buy |
| 0330 030 8010 | GOLD | £50 | £10.00 | Click to Reserve or Buy |
| 0330 030 8030 | PLATINUM | £125 | £15 | Click to Reserve or Buy |
| 0330 030 8040 | PLATINUM | £125 | £15 | Click to Reserve or Buy |
| 0330 030 8050 | GOLD | £50 | £10.00 | Click to Reserve or Buy |
| 0330 030 8060 | GOLD | £50 | £10.00 | Click to Reserve or Buy |
| 0330 030 8070 | GOLD | £50 | £10.00 | Click to Reserve or Buy |
| 0330 030 8080 | PLATINUM | £125 | £15 | Click to Reserve or Buy |
| 0330 030 8081 | GOLD | £50 | £10.00 | Click to Reserve or Buy |
| 0330 030 8090 | PLATINUM | £125 | £15 | Click to Reserve or Buy |
| 0330 030 8100 | SILVER | £0.00 | £7.50 | Click to Reserve or Buy |
| 0330 030 8101 | BRONZE | £0.00 | £4.75 | Click to Reserve or Buy |
| 0330 030 8102 | BRONZE | £0.00 | £4.75 | Click to Reserve or Buy |
| 0330 030 8103 | BRONZE | £0.00 | £4.75 | Click to Reserve or Buy |
| 0330 030 8104 | BRONZE | £0.00 | £4.75 | Click to Reserve or Buy |
| 0330 030 8105 | BRONZE | £0.00 | £4.75 | Click to Reserve or Buy |
| 0330 030 8106 | BRONZE | £0.00 | £4.75 | Click to Reserve or Buy |
| 0330 030 8107 | BRONZE | £0.00 | £4.75 | Click to Reserve or Buy |
| 0330 030 8108 | BRONZE | £0.00 | £4.75 | Click to Reserve or Buy |
| 0330 030 8109 | BRONZE | £0.00 | £4.75 | Click to Reserve or Buy |
| 0330 030 8110 | SILVER | £0.00 | £7.50 | Click to Reserve or Buy |
| 0330 030 8111 | PLATINUM | £125 | £15 | Click to Reserve or Buy |
| 0330 030 8112 | SILVER | £0.00 | £7.50 | Click to Reserve or Buy |
| 0330 030 8113 | SILVER | £0.00 | £7.50 | Click to Reserve or Buy |
| 0330 030 8114 | SILVER | £0.00 | £7.50 | Click to Reserve or Buy |
| 0330 030 8115 | SILVER | £0.00 | £7.50 | Click to Reserve or Buy |
| 0330 030 8116 | SILVER | £0.00 | £7.50 | Click to Reserve or Buy |
| 0330 030 8117 | SILVER | £0.00 | £7.50 | Click to Reserve or Buy |
| 0330 030 8118 | SILVER | £0.00 | £7.50 | Click to Reserve or Buy |
| 0330 030 8119 | SILVER | £0.00 | £7.50 | Click to Reserve or Buy |
| 0330 030 8120 | BRONZE | £0.00 | £4.75 | Click to Reserve or Buy |
| 0330 030 8121 | BRONZE | £0.00 | £4.75 | Click to Reserve or Buy |
| 0330 030 8122 | SILVER | £0.00 | £7.50 | Click to Reserve or Buy |
| 0330 030 8123 | SILVER | £0.00 | £7.50 | Click to Reserve or Buy |
| 0330 030 8124 | BRONZE | £0.00 | £4.75 | Click to Reserve or Buy |
| 0330 030 8125 | BRONZE | £0.00 | £4.75 | Click to Reserve or Buy |
| 0330 030 8126 | BRONZE | £0.00 | £4.75 | Click to Reserve or Buy |
| 0330 030 8127 | BRONZE | £0.00 | £4.75 | Click to Reserve or Buy |
| 0330 030 8128 | BRONZE | £0.00 | £4.75 | Click to Reserve or Buy |
| 0330 030 8129 | BRONZE | £0.00 | £4.75 | Click to Reserve or Buy |
| 0330 030 8130 | BRONZE | £0.00 | £4.75 | Click to Reserve or Buy |
| 0330 030 8131 | BRONZE | £0.00 | £4.75 | Click to Reserve or Buy |
| 0330 030 8133 | SILVER | £0.00 | £7.50 | Click to Reserve or Buy |
| 0330 030 8144 | SILVER | £0.00 | £7.50 | Click to Reserve or Buy |
| 0330 030 8155 | SILVER | £0.00 | £7.50 | Click to Reserve or Buy |
| 0330 030 8166 | SILVER | £0.00 | £7.50 | Click to Reserve or Buy |
| 0330 030 8177 | SILVER | £0.00 | £7.50 | Click to Reserve or Buy |
| 0330 030 8188 | SILVER | £0.00 | £7.50 | Click to Reserve or Buy |
| 0330 030 8199 | SILVER | £0.00 | £7.50 | Click to Reserve or Buy |
| 0330 030 8200 | GOLD | £50 | £10.00 | Click to Reserve or Buy |
| 0330 030 8211 | SILVER | £0.00 | £7.50 | Click to Reserve or Buy |
| 0330 030 8220 | SILVER | £0.00 | £7.50 | Click to Reserve or Buy |
| 0330 030 8221 | SILVER | £0.00 | £7.50 | Click to Reserve or Buy |
| 0330 030 8222 | PLATINUM | £125 | £15 | Click to Reserve or Buy |
| 0330 030 8223 | SILVER | £0.00 | £7.50 | Click to Reserve or Buy |
| 0330 030 8224 | SILVER | £0.00 | £7.50 | Click to Reserve or Buy |
| 0330 030 8225 | SILVER | £0.00 | £7.50 | Click to Reserve or Buy |
| 0330 030 8226 | SILVER | £0.00 | £7.50 | Click to Reserve or Buy |
| 0330 030 8227 | SILVER | £0.00 | £7.50 | Click to Reserve or Buy |
| 0330 030 8228 | GOLD | £50 | £10.00 | Click to Reserve or Buy |
| 0330 030 8229 | SILVER | £0.00 | £7.50 | Click to Reserve or Buy |
| 0330 030 8244 | SILVER | £0.00 | £7.50 | Click to Reserve or Buy |
| 0330 030 8247 | SILVER | £0.00 | £7.50 | Click to Reserve or Buy |
| 0330 030 8255 | SILVER | £0.00 | £7.50 | Click to Reserve or Buy |
| 0330 030 8282 | GOLD | £50 | £10.00 | Click to Reserve or Buy |
| 0330 030 8283 | GOLD | £50 | £10.00 | Click to Reserve or Buy |
| 0330 030 8300 | GOLD | £50 | £10.00 | Click to Reserve or Buy |
| 0330 030 8333 | PLATINUM | £125 | £15 | Click to Reserve or Buy |
| 0330 030 8334 | GOLD | £50 | £10.00 | Click to Reserve or Buy |
| 0330 030 8383 | GOLD | £50 | £10.00 | Click to Reserve or Buy |
| 0330 030 8384 | GOLD | £50 | £10.00 | Click to Reserve or Buy |
| 0330 030 8400 | GOLD | £50 | £10.00 | Click to Reserve or Buy |
| 0330 030 8444 | GOLD | £50 | £10.00 | Click to Reserve or Buy |
| 0330 030 8500 | GOLD | £50 | £10.00 | Click to Reserve or Buy |
| 0330 030 8555 | GOLD | £50 | £10.00 | Click to Reserve or Buy |
| 0330 030 8585 | PLATINUM | £125 | £15 | Click to Reserve or Buy |
| 0330 030 8666 | PLATINUM | £125 | £15 | Click to Reserve or Buy |
| 0330 030 8668 | GOLD | £50 | £10.00 | Click to Reserve or Buy |
| 0330 030 8700 | GOLD | £50 | £10.00 | Click to Reserve or Buy |
| 0330 030 8777 | PLATINUM | £125 | £15 | Click to Reserve or Buy |
| 0330 030 8778 | GOLD | £50 | £10.00 | Click to Reserve or Buy |
| 0330 030 8786 | GOLD | £50 | £10.00 | Click to Reserve or Buy |
| 0330 030 8809 | SILVER | £0.00 | £7.50 | Click to Reserve or Buy |
| 0330 030 8810 | SILVER | £0.00 | £7.50 | Click to Reserve or Buy |
| 0330 030 8811 | GOLD | £50 | £10.00 | Click to Reserve or Buy |
| 0330 030 8812 | SILVER | £0.00 | £7.50 | Click to Reserve or Buy |
| 0330 030 8813 | SILVER | £0.00 | £7.50 | Click to Reserve or Buy |
| 0330 030 8814 | SILVER | £0.00 | £7.50 | Click to Reserve or Buy |
| 0330 030 8815 | SILVER | £0.00 | £7.50 | Click to Reserve or Buy |
| 0330 030 8816 | SILVER | £0.00 | £7.50 | Click to Reserve or Buy |
| 0330 030 8817 | SILVER | £0.00 | £7.50 | Click to Reserve or Buy |
| 0330 030 8818 | SILVER | £0.00 | £7.50 | Click to Reserve or Buy |
| 0330 030 8819 | SILVER | £0.00 | £7.50 | Click to Reserve or Buy |
| 0330 030 8820 | GOLD | £50 | £10.00 | Click to Reserve or Buy |
| 0330 030 8821 | SILVER | £0.00 | £7.50 | Click to Reserve or Buy |
| 0330 030 8822 | GOLD | £50 | £10.00 | Click to Reserve or Buy |
| 0330 030 8823 | SILVER | £0.00 | £7.50 | Click to Reserve or Buy |
| 0330 030 8824 | SILVER | £0.00 | £7.50 | Click to Reserve or Buy |
| 0330 030 8825 | SILVER | £0.00 | £7.50 | Click to Reserve or Buy |
| 0330 030 8826 | SILVER | £0.00 | £7.50 | Click to Reserve or Buy |
| 0330 030 8827 | SILVER | £0.00 | £7.50 | Click to Reserve or Buy |
| 0330 030 8828 | SILVER | £0.00 | £7.50 | Click to Reserve or Buy |
| 0330 030 8829 | SILVER | £0.00 | £7.50 | Click to Reserve or Buy |
| 0330 030 8830 | SILVER | £0.00 | £7.50 | Click to Reserve or Buy |
| 0330 030 8831 | SILVER | £0.00 | £7.50 | Click to Reserve or Buy |
| 0330 030 8832 | SILVER | £0.00 | £7.50 | Click to Reserve or Buy |
| 0330 030 8833 | GOLD | £50 | £10.00 | Click to Reserve or Buy |
| 0330 030 8834 | SILVER | £0.00 | £7.50 | Click to Reserve or Buy |
| 0330 030 8835 | SILVER | £0.00 | £7.50 | Click to Reserve or Buy |
| 0330 030 8836 | SILVER | £0.00 | £7.50 | Click to Reserve or Buy |
| 0330 030 8837 | SILVER | £0.00 | £7.50 | Click to Reserve or Buy |
| 0330 030 8838 | SILVER | £0.00 | £7.50 | Click to Reserve or Buy |
| 0330 030 8866 | GOLD | £50 | £10.00 | Click to Reserve or Buy |
| 0330 030 8877 | GOLD | £50 | £10.00 | Click to Reserve or Buy |
| 0330 030 8880 | PLATINUM | £125 | £15 | Click to Reserve or Buy |
| 0330 030 8881 | PLATINUM | £125 | £15 | Click to Reserve or Buy |
| 0330 030 8882 | PLATINUM | £125 | £15 | Click to Reserve or Buy |
| 0330 030 8883 | PLATINUM | £125 | £15 | Click to Reserve or Buy |
| 0330 030 8884 | PLATINUM | £125 | £15 | Click to Reserve or Buy |
| 0330 030 8885 | PLATINUM | £125 | £15 | Click to Reserve or Buy |
| 0330 030 8886 | PLATINUM | £125 | £15 | Click to Reserve or Buy |
| 0330 030 8887 | PLATINUM | £125 | £15 | Click to Reserve or Buy |
| 0330 030 8888 | PRIME | £1,250 | £20 | Click to Reserve or Buy |
| 0330 030 8889 | PLATINUM | £125 | £15 | Click to Reserve or Buy |
| 0330 030 8890 | GOLD | £50 | £10.00 | Click to Reserve or Buy |
| 0330 030 8899 | GOLD | £50 | £10.00 | Click to Reserve or Buy |
| 0330 030 8900 | GOLD | £50 | £10.00 | Click to Reserve or Buy |
| 0330 030 8911 | SILVER | £0.00 | £7.50 | Click to Reserve or Buy |
| 0330 030 8922 | SILVER | £0.00 | £7.50 | Click to Reserve or Buy |
| 0330 030 8933 | SILVER | £0.00 | £7.50 | Click to Reserve or Buy |
| 0330 030 8944 | SILVER | £0.00 | £7.50 | Click to Reserve or Buy |
| 0330 030 8955 | SILVER | £0.00 | £7.50 | Click to Reserve or Buy |
| 0330 030 8966 | SILVER | £0.00 | £7.50 | Click to Reserve or Buy |
| 0330 030 8977 | SILVER | £0.00 | £7.50 | Click to Reserve or Buy |
| 0330 030 8988 | SILVER | £0.00 | £7.50 | Click to Reserve or Buy |
| 0330 030 8989 | GOLD | £50 | £10.00 | Click to Reserve or Buy |
| 0330 030 8990 | GOLD | £50 | £10.00 | Click to Reserve or Buy |
| 0330 030 8991 | SILVER | £0.00 | £7.50 | Click to Reserve or Buy |
| 0330 030 8992 | SILVER | £0.00 | £7.50 | Click to Reserve or Buy |
| 0330 030 8993 | SILVER | £0.00 | £7.50 | Click to Reserve or Buy |
| 0330 030 8994 | SILVER | £0.00 | £7.50 | Click to Reserve or Buy |
| 0330 030 8995 | SILVER | £0.00 | £7.50 | Click to Reserve or Buy |
| 0330 030 8996 | SILVER | £0.00 | £7.50 | Click to Reserve or Buy |
| 0330 030 8997 | SILVER | £0.00 | £7.50 | Click to Reserve or Buy |
| 0330 030 8998 | SILVER | £0.00 | £7.50 | Click to Reserve or Buy |
| 0330 030 8999 | GOLD | £50 | £10.00 | Click to Reserve or Buy |
| 0330 030 9000 | PRIME | £1,250 | £20 | Click to Reserve or Buy |
| 0330 030 9001 | GOLD | £50 | £10.00 | Click to Reserve or Buy |
| 0330 030 9002 | GOLD | £50 | £10.00 | Click to Reserve or Buy |
| 0330 030 9003 | GOLD | £50 | £10.00 | Click to Reserve or Buy |
| 0330 030 9004 | GOLD | £50 | £10.00 | Click to Reserve or Buy |
| 0330 030 9005 | GOLD | £50 | £10.00 | Click to Reserve or Buy |
| 0330 030 9006 | GOLD | £50 | £10.00 | Click to Reserve or Buy |
| 0330 030 9008 | GOLD | £50 | £10.00 | Click to Reserve or Buy |
| 0330 030 9009 | GOLD | £50 | £10.00 | Click to Reserve or Buy |
| 0330 030 9010 | GOLD | £50 | £10.00 | Click to Reserve or Buy |
| 0330 030 9011 | SILVER | £0.00 | £7.50 | Click to Reserve or Buy |
| 0330 030 9020 | GOLD | £50 | £10.00 | Click to Reserve or Buy |
| 0330 030 9022 | SILVER | £0.00 | £7.50 | Click to Reserve or Buy |
| 0330 030 9030 | PLATINUM | £125 | £15 | Click to Reserve or Buy |
| 0330 030 9033 | SILVER | £0.00 | £7.50 | Click to Reserve or Buy |
| 0330 030 9040 | GOLD | £50 | £10.00 | Click to Reserve or Buy |
| 0330 030 9050 | GOLD | £50 | £10.00 | Click to Reserve or Buy |
| 0330 030 9060 | GOLD | £50 | £10.00 | Click to Reserve or Buy |
| 0330 030 9070 | GOLD | £50 | £10.00 | Click to Reserve or Buy |
| 0330 030 9080 | GOLD | £50 | £10.00 | Click to Reserve or Buy |
| 0330 030 9090 | PLATINUM | £125 | £15 | Click to Reserve or Buy |
| 0330 030 9091 | GOLD | £50 | £10.00 | Click to Reserve or Buy |
| 0330 030 9099 | SILVER | £0.00 | £7.50 | Click to Reserve or Buy |
| 0330 030 9100 | GOLD | £50 | £10.00 | Click to Reserve or Buy |
| 0330 030 9110 | SILVER | £0.00 | £7.50 | Click to Reserve or Buy |
| 0330 030 9111 | GOLD | £50 | £10.00 | Click to Reserve or Buy |
| 0330 030 9112 | SILVER | £0.00 | £7.50 | Click to Reserve or Buy |
| 0330 030 9113 | SILVER | £0.00 | £7.50 | Click to Reserve or Buy |
| 0330 030 9114 | SILVER | £0.00 | £7.50 | Click to Reserve or Buy |
| 0330 030 9115 | SILVER | £0.00 | £7.50 | Click to Reserve or Buy |
| 0330 030 9116 | SILVER | £0.00 | £7.50 | Click to Reserve or Buy |
| 0330 030 9117 | SILVER | £0.00 | £7.50 | Click to Reserve or Buy |
| 0330 030 9118 | SILVER | £0.00 | £7.50 | Click to Reserve or Buy |
| 0330 030 9119 | GOLD | £50 | £10.00 | Click to Reserve or Buy |
| 0330 030 9122 | SILVER | £0.00 | £7.50 | Click to Reserve or Buy |
| 0330 030 9123 | SILVER | £0.00 | £7.50 | Click to Reserve or Buy |
| 0330 030 9133 | SILVER | £0.00 | £7.50 | Click to Reserve or Buy |
| 0330 030 9144 | SILVER | £0.00 | £7.50 | Click to Reserve or Buy |
| 0330 030 9155 | SILVER | £0.00 | £7.50 | Click to Reserve or Buy |
| 0330 030 9166 | SILVER | £0.00 | £7.50 | Click to Reserve or Buy |
| 0330 030 9170 | BRONZE | £0.00 | £4.75 | Click to Reserve or Buy |
| 0330 030 9171 | BRONZE | £0.00 | £4.75 | Click to Reserve or Buy |
| 0330 030 9172 | BRONZE | £0.00 | £4.75 | Click to Reserve or Buy |
| 0330 030 9173 | BRONZE | £0.00 | £4.75 | Click to Reserve or Buy |
| 0330 030 9174 | BRONZE | £0.00 | £4.75 | Click to Reserve or Buy |
| 0330 030 9175 | BRONZE | £0.00 | £4.75 | Click to Reserve or Buy |
| 0330 030 9176 | BRONZE | £0.00 | £4.75 | Click to Reserve or Buy |
| 0330 030 9177 | SILVER | £0.00 | £7.50 | Click to Reserve or Buy |
| 0330 030 9178 | BRONZE | £0.00 | £4.75 | Click to Reserve or Buy |
| 0330 030 9179 | BRONZE | £0.00 | £4.75 | Click to Reserve or Buy |
| 0330 030 9180 | BRONZE | £0.00 | £4.75 | Click to Reserve or Buy |
| 0330 030 9181 | BRONZE | £0.00 | £4.75 | Click to Reserve or Buy |
| 0330 030 9182 | BRONZE | £0.00 | £4.75 | Click to Reserve or Buy |
| 0330 030 9183 | BRONZE | £0.00 | £4.75 | Click to Reserve or Buy |
| 0330 030 9184 | BRONZE | £0.00 | £4.75 | Click to Reserve or Buy |
| 0330 030 9185 | BRONZE | £0.00 | £4.75 | Click to Reserve or Buy |
| 0330 030 9186 | BRONZE | £0.00 | £4.75 | Click to Reserve or Buy |
| 0330 030 9187 | BRONZE | £0.00 | £4.75 | Click to Reserve or Buy |
| 0330 030 9188 | SILVER | £0.00 | £7.50 | Click to Reserve or Buy |
| 0330 030 9189 | BRONZE | £0.00 | £4.75 | Click to Reserve or Buy |
| 0330 030 9190 | SILVER | £0.00 | £7.50 | Click to Reserve or Buy |
| 0330 030 9191 | GOLD | £50 | £10.00 | Click to Reserve or Buy |
| 0330 030 9192 | GOLD | £50 | £10.00 | Click to Reserve or Buy |
| 0330 030 9193 | BRONZE | £0.00 | £4.75 | Click to Reserve or Buy |
| 0330 030 9194 | BRONZE | £0.00 | £4.75 | Click to Reserve or Buy |
| 0330 030 9195 | BRONZE | £0.00 | £4.75 | Click to Reserve or Buy |
| 0330 030 9196 | BRONZE | £0.00 | £4.75 | Click to Reserve or Buy |
| 0330 030 9197 | BRONZE | £0.00 | £4.75 | Click to Reserve or Buy |
| 0330 030 9198 | BRONZE | £0.00 | £4.75 | Click to Reserve or Buy |
| 0330 030 9199 | SILVER | £0.00 | £7.50 | Click to Reserve or Buy |
| 0330 030 9200 | GOLD | £50 | £10.00 | Click to Reserve or Buy |
| 0330 030 9201 | BRONZE | £0.00 | £4.75 | Click to Reserve or Buy |
| 0330 030 9202 | BRONZE | £0.00 | £4.75 | Click to Reserve or Buy |
| 0330 030 9203 | BRONZE | £0.00 | £4.75 | Click to Reserve or Buy |
| 0330 030 9204 | BRONZE | £0.00 | £4.75 | Click to Reserve or Buy |
| 0330 030 9205 | BRONZE | £0.00 | £4.75 | Click to Reserve or Buy |
| 0330 030 9206 | BRONZE | £0.00 | £4.75 | Click to Reserve or Buy |
| 0330 030 9207 | BRONZE | £0.00 | £4.75 | Click to Reserve or Buy |
| 0330 030 9208 | BRONZE | £0.00 | £4.75 | Click to Reserve or Buy |
| 0330 030 9209 | BRONZE | £0.00 | £4.75 | Click to Reserve or Buy |
| 0330 030 9222 | PLATINUM | £125 | £15 | Click to Reserve or Buy |
| 0330 030 9229 | GOLD | £50 | £10.00 | Click to Reserve or Buy |
| 0330 030 9292 | GOLD | £50 | £10.00 | Click to Reserve or Buy |
| 0330 030 9293 | GOLD | £50 | £10.00 | Click to Reserve or Buy |
| 0330 030 9300 | GOLD | £50 | £10.00 | Click to Reserve or Buy |
| 0330 030 9333 | PLATINUM | £125 | £15 | Click to Reserve or Buy |
| 0330 030 9339 | GOLD | £50 | £10.00 | Click to Reserve or Buy |
| 0330 030 9393 | PLATINUM | £125 | £15 | Click to Reserve or Buy |
| 0330 030 9400 | GOLD | £50 | £10.00 | Click to Reserve or Buy |
| 0330 030 9444 | PLATINUM | £125 | £15 | Click to Reserve or Buy |
| 0330 030 9449 | GOLD | £50 | £10.00 | Click to Reserve or Buy |
| 0330 030 9494 | GOLD | £50 | £10.00 | Click to Reserve or Buy |
| 0330 030 9495 | GOLD | £50 | £10.00 | Click to Reserve or Buy |
| 0330 030 9500 | GOLD | £50 | £10.00 | Click to Reserve or Buy |
| 0330 030 9555 | GOLD | £50 | £10.00 | Click to Reserve or Buy |
| 0330 030 9559 | GOLD | £50 | £10.00 | Click to Reserve or Buy |
| 0330 030 9600 | GOLD | £50 | £10.00 | Click to Reserve or Buy |
| 0330 030 9666 | PLATINUM | £125 | £15 | Click to Reserve or Buy |
| 0330 030 9669 | GOLD | £50 | £10.00 | Click to Reserve or Buy |
| 0330 030 9696 | PLATINUM | £125 | £15 | Click to Reserve or Buy |
| 0330 030 9700 | GOLD | £50 | £10.00 | Click to Reserve or Buy |
| 0330 030 9777 | PLATINUM | £125 | £15 | Click to Reserve or Buy |
| 0330 030 9778 | PLATINUM | £125 | £15 | Click to Reserve or Buy |
| 0330 030 9779 | GOLD | £50 | £10.00 | Click to Reserve or Buy |
| 0330 030 9786 | GOLD | £50 | £10.00 | Click to Reserve or Buy |
| 0330 030 9800 | GOLD | £50 | £10.00 | Click to Reserve or Buy |
| 0330 030 9889 | GOLD | £50 | £10.00 | Click to Reserve or Buy |
| 0330 030 9898 | GOLD | £50 | £10.00 | Click to Reserve or Buy |
| 0330 030 9899 | GOLD | £50 | £10.00 | Click to Reserve or Buy |
| 0330 030 9900 | GOLD | £50 | £10.00 | Click to Reserve or Buy |
| 0330 030 9920 | SILVER | £0.00 | £7.50 | Click to Reserve or Buy |
| 0330 030 9921 | SILVER | £0.00 | £7.50 | Click to Reserve or Buy |
| 0330 030 9922 | GOLD | £50 | £10.00 | Click to Reserve or Buy |
| 0330 030 9923 | SILVER | £0.00 | £7.50 | Click to Reserve or Buy |
| 0330 030 9924 | SILVER | £0.00 | £7.50 | Click to Reserve or Buy |
| 0330 030 9925 | SILVER | £0.00 | £7.50 | Click to Reserve or Buy |
| 0330 030 9926 | SILVER | £0.00 | £7.50 | Click to Reserve or Buy |
| 0330 030 9927 | SILVER | £0.00 | £7.50 | Click to Reserve or Buy |
| 0330 030 9928 | SILVER | £0.00 | £7.50 | Click to Reserve or Buy |
| 0330 030 9929 | SILVER | £0.00 | £7.50 | Click to Reserve or Buy |
| 0330 030 9930 | SILVER | £0.00 | £7.50 | Click to Reserve or Buy |
| 0330 030 9931 | SILVER | £0.00 | £7.50 | Click to Reserve or Buy |
| 0330 030 9932 | SILVER | £0.00 | £7.50 | Click to Reserve or Buy |
| 0330 030 9933 | GOLD | £50 | £10.00 | Click to Reserve or Buy |
| 0330 030 9934 | SILVER | £0.00 | £7.50 | Click to Reserve or Buy |
| 0330 030 9935 | SILVER | £0.00 | £7.50 | Click to Reserve or Buy |
| 0330 030 9936 | SILVER | £0.00 | £7.50 | Click to Reserve or Buy |
| 0330 030 9937 | SILVER | £0.00 | £7.50 | Click to Reserve or Buy |
| 0330 030 9938 | SILVER | £0.00 | £7.50 | Click to Reserve or Buy |
| 0330 030 9939 | SILVER | £0.00 | £7.50 | Click to Reserve or Buy |
| 0330 030 9940 | SILVER | £0.00 | £7.50 | Click to Reserve or Buy |
| 0330 030 9941 | SILVER | £0.00 | £7.50 | Click to Reserve or Buy |
| 0330 030 9942 | SILVER | £0.00 | £7.50 | Click to Reserve or Buy |
| 0330 030 9943 | SILVER | £0.00 | £7.50 | Click to Reserve or Buy |
| 0330 030 9944 | GOLD | £50 | £10.00 | Click to Reserve or Buy |
| 0330 030 9945 | SILVER | £0.00 | £7.50 | Click to Reserve or Buy |
| 0330 030 9955 | GOLD | £50 | £10.00 | Click to Reserve or Buy |
| 0330 030 9966 | GOLD | £50 | £10.00 | Click to Reserve or Buy |
| 0330 030 9977 | GOLD | £50 | £10.00 | Click to Reserve or Buy |
| 0330 030 9988 | GOLD | £50 | £10.00 | Click to Reserve or Buy |
| 0330 030 9990 | PLATINUM | £125 | £15 | Click to Reserve or Buy |
| 0330 030 9991 | PLATINUM | £125 | £15 | Click to Reserve or Buy |
| 0330 030 9992 | PLATINUM | £125 | £15 | Click to Reserve or Buy |
| 0330 030 9993 | PLATINUM | £125 | £15 | Click to Reserve or Buy |
| 0330 030 9994 | PLATINUM | £125 | £15 | Click to Reserve or Buy |
| 0330 030 9995 | PLATINUM | £125 | £15 | Click to Reserve or Buy |
| 0330 030 9996 | PLATINUM | £125 | £15 | Click to Reserve or Buy |
| 0330 030 9997 | PLATINUM | £125 | £15 | Click to Reserve or Buy |
| 0330 030 9998 | PLATINUM | £125 | £15 | Click to Reserve or Buy |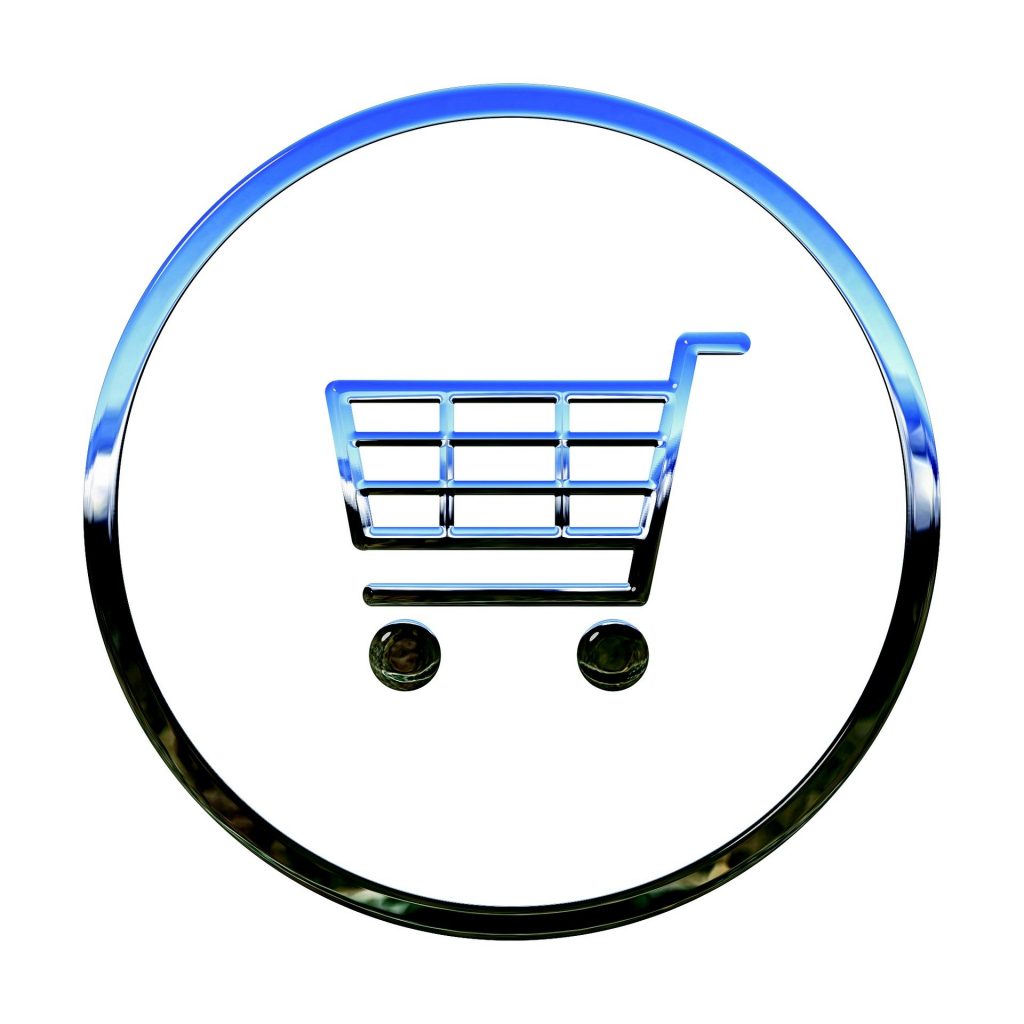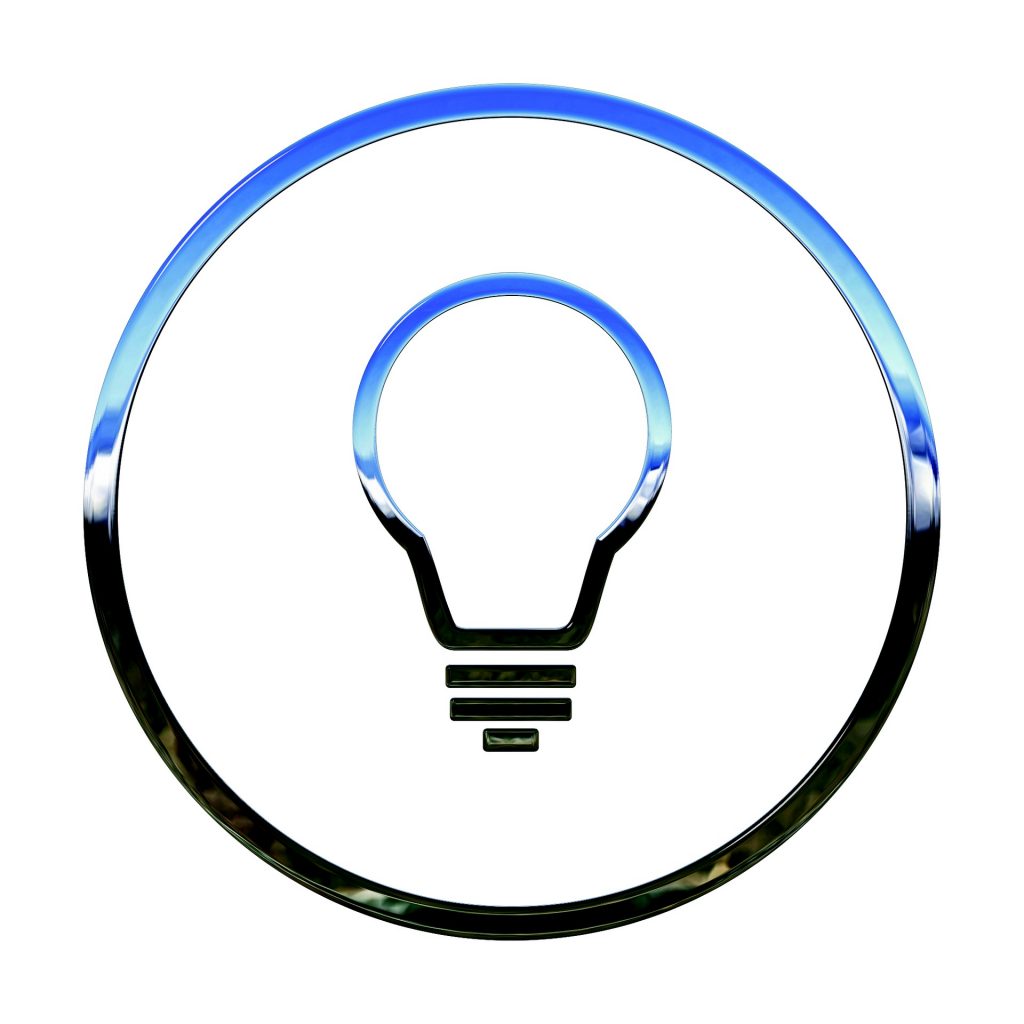 Why use 0330 numbers:
03 numbers are included in UK mobile and landline call packages.
This is a customer friendly alternative to an 0800 Freephone number.
0330 numbers provide a national presence for your business. Your marketing has suddenly become nationwide!
Should you move office or location you take your number with you, never needing to change your number again
Numbers beginning with 0330 can be used by any organization looking for alternative to 08 numbers.
Give your company a national image with 0330 numbers
Improve customer satisfaction with our add-ons
Buy a memorable 0330 number and stand out from the crowd
Why use Talk Numbers for your 0330 Numbers
Excellent Customer service
UK Support
Ofcom Regulated
Resilient Network
Host our own numbers ranges
We don't use grey routes for 03 numbers
Call Intelligence available
Free Online call stats
Disaster Recovery options available
1000's of numbers to choose from
VoIP packages available
What happens when your 0330 number goes unanswered
80% of callers won't call back on hearing an engaged tone
75% of callers won't wait beyond 6 rings
80% hang up when transferred to an answer machine
The Solution
Never have to worry about finding cover for those unexpected busy periods, holidays, lunch breaks, staff arriving on time or hours to be covered again.
Our service is simple. You or your team answers telephone calls whenever they can and when particularly busy, or when your line is engaged your calls are routed seamlessly to Talk Numbers Live Call Answering Service who is fully briefed about your business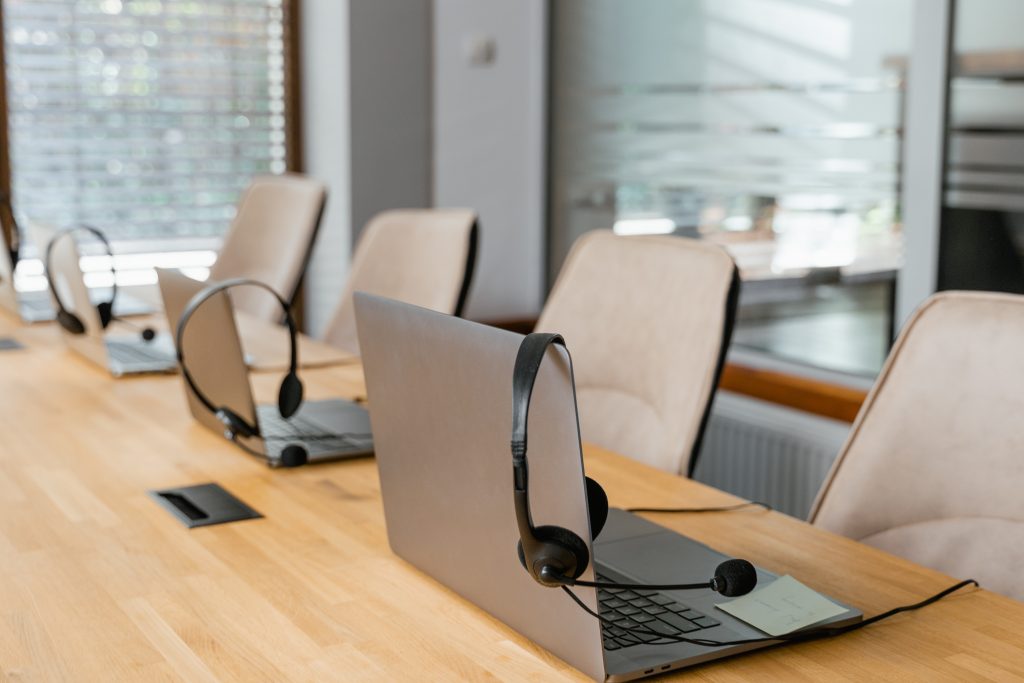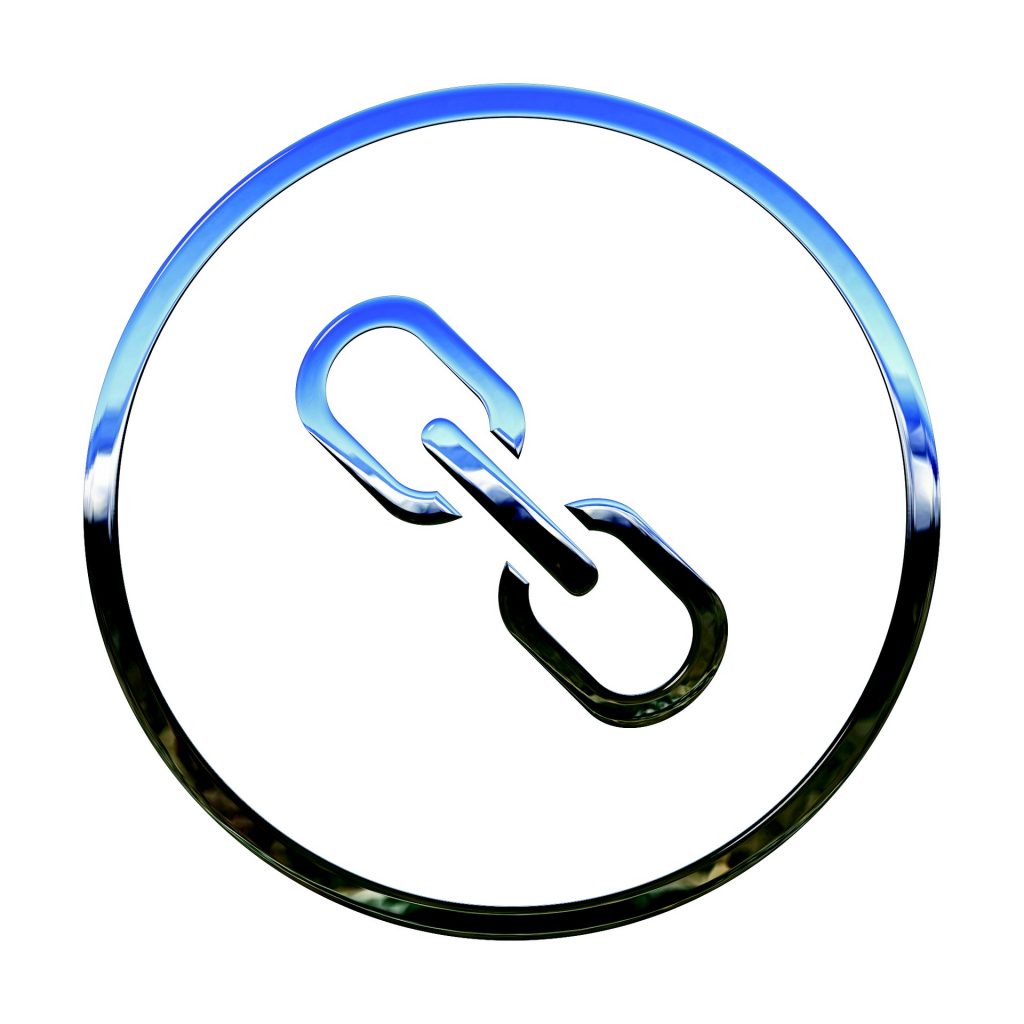 Talk Numbers Limited is registered with the ICO (Information Commissioner's office) for Data Protection under the 1998 Act Our registration number is ZA309422>If you wish to confirm our identity with ICO please click on the link below and enter the registration number in the search box.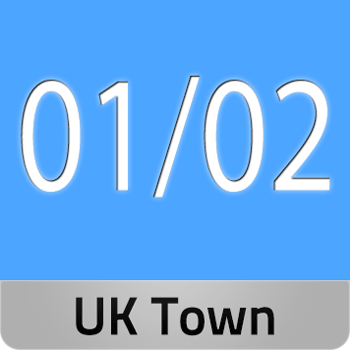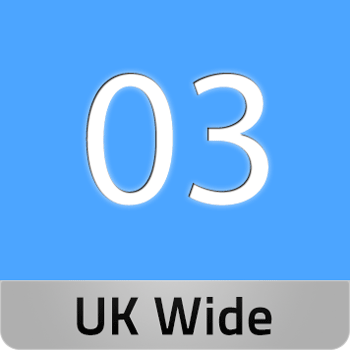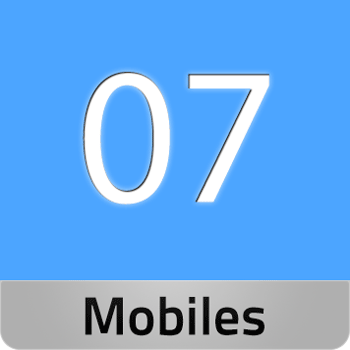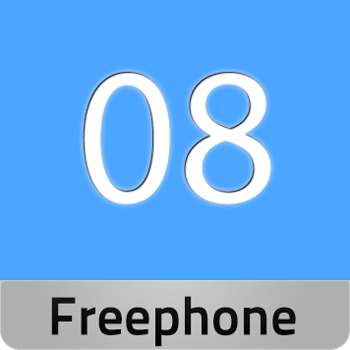 Buy 0330 Numbers