VoIP Phones
Talk Numbers can offer various VoIP phones, Soft-phone diallers and accessories for our VoIP services, Buy VoIP phones and the services behind from us to help improve your organisation telecommunications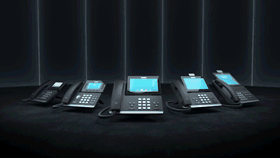 VoIP Phones are the way to go for your business, VoIP phones are easy to use and set up
Plug the Ethernet cable into the phone and of course the PSU!, ask the phone for its IP address, enter the IP address into your computer browser
Configure the phone (It takes a couple of minutes to be up and running )
We also suggest updating the firmware on the phone before getting started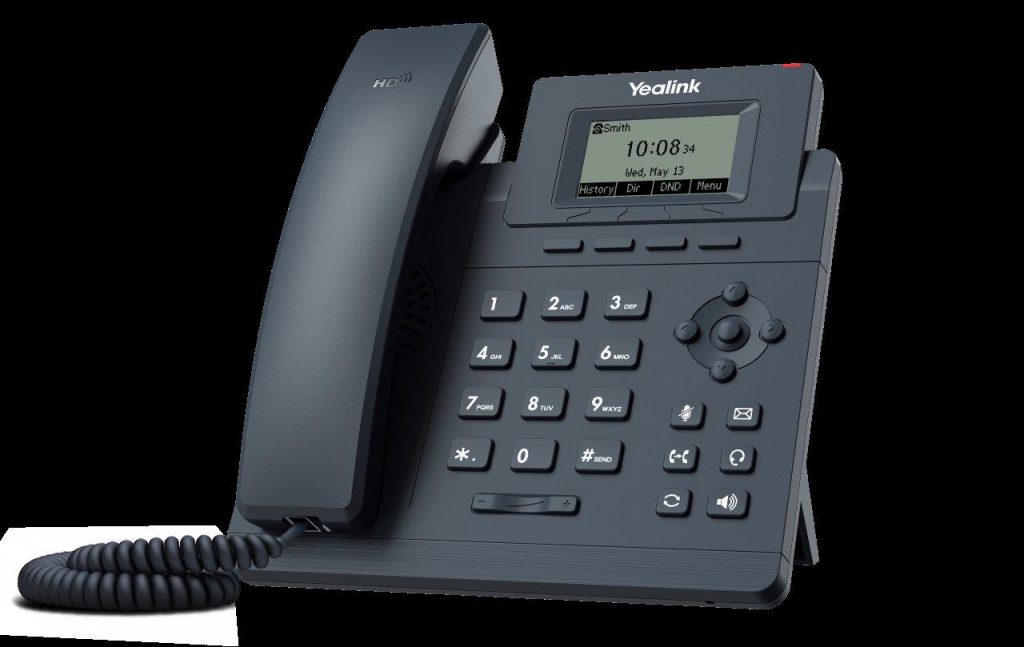 A classic IP phone for small business users, the SIP-T30P delivers a fashionable and user-friendly dialing experience. It has a generously large 132×64-pixel graphical LCD that guarantees an easier access to much more visual information at a glance. Dual
10/100 Mbps network ports with integrated PoE makes SIP-T30P an ideal choice for extended network use. The SIP-T30P offers support for single VoIP account and includes 5-way local conferencing. It includes EHS35 support for Yealink wireless headset plus adjustable multi-angle stand support and has been designed very specifically for efficient work.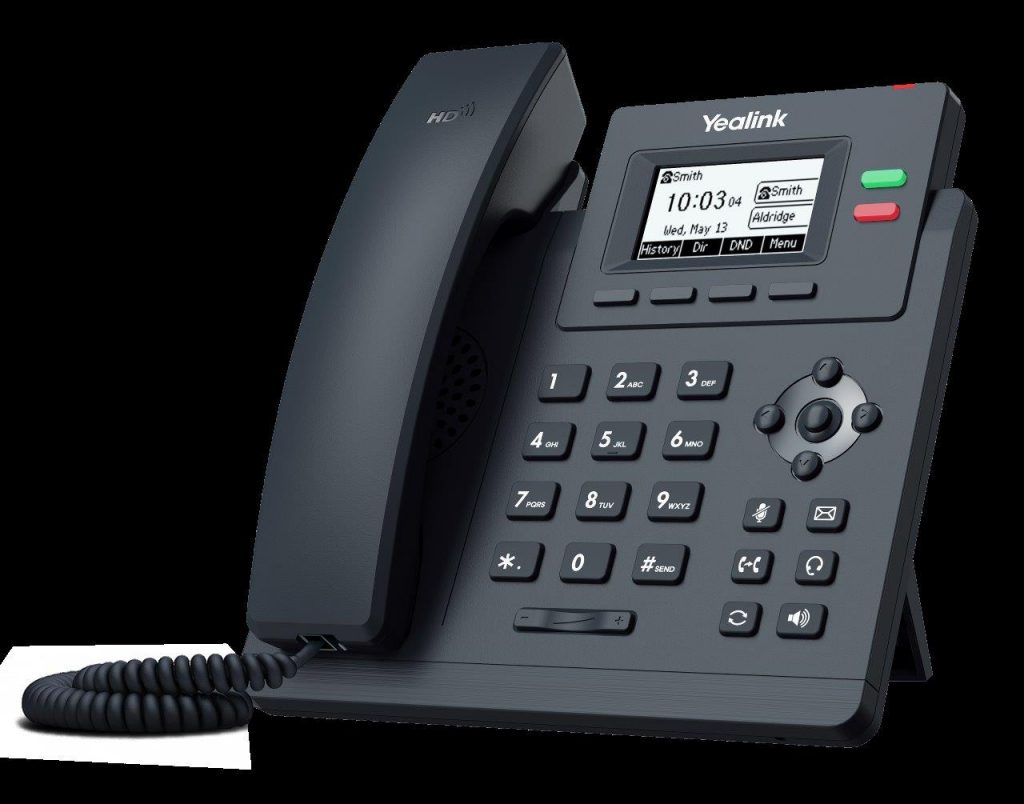 As a very fashionable and friendly entry-level Gigabit IP phone, Yealink SIP-T31G has an extra-large 132×64-pixel graphical LCD with backlight that brings clear visual experience for users. The T31G offers support for two VoIP accounts and includes local 5-way
conferencing to maximize productivity. Working with the adjustable multi-angle stand, the T31G IP phone ensures you to work in different situation. Meanwhile, the T31G features built-in Power over Ethernet (PoE) and superb high definition (HD) sound quality.
Easy-to-use and powerful features together with reasonable price deliver excellent voice communications solution.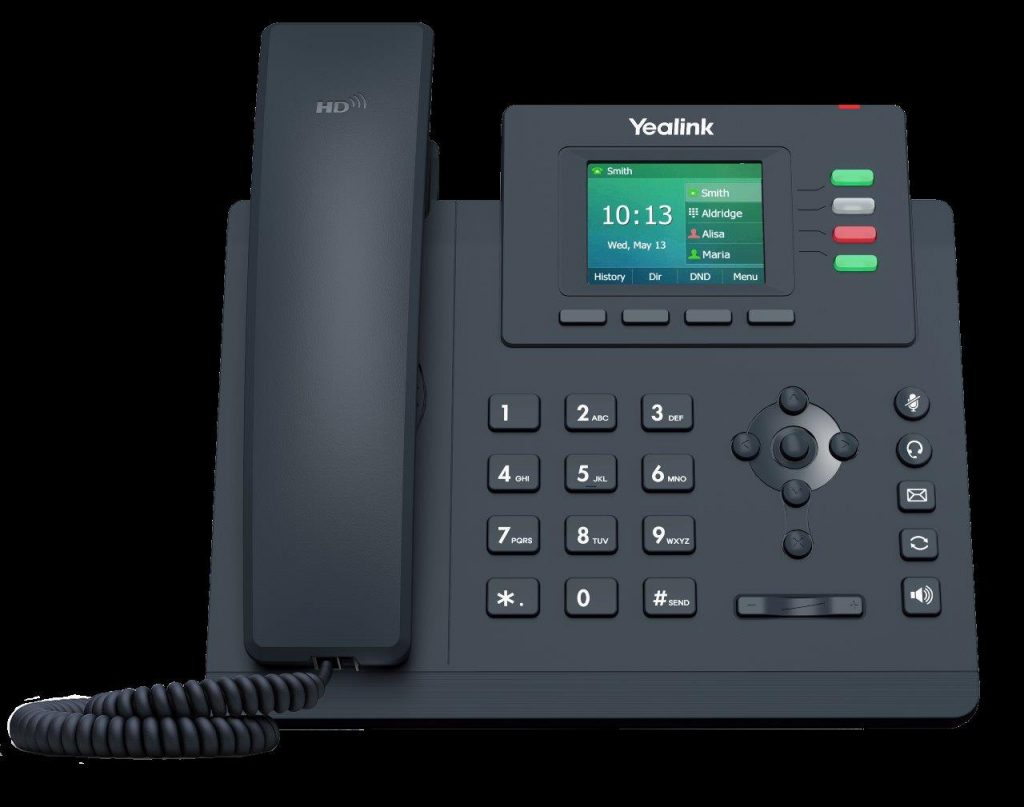 An entry-level color screen IP phone with high performance, Yealink SIP-T33P offers support for 4 lines and includes local 5-way conferencing. For its fashionable appearance as well as an extra-large 320×240-pixel color display with backlight, it brings comfortable operation experience and clear visual experience for users. Designed with a new powerful chip, it helps greatly improved work efficiency.
Additional features include the dual 10/100 Mbps network ports with integrated PoE, EHS35 support for Yealink wireless headset and adjustable multi-angle stand support. These features allow the SIP-T33P to be a high-quality but cost-effective classic IP phone that maximizes productivity in both small and large office environments.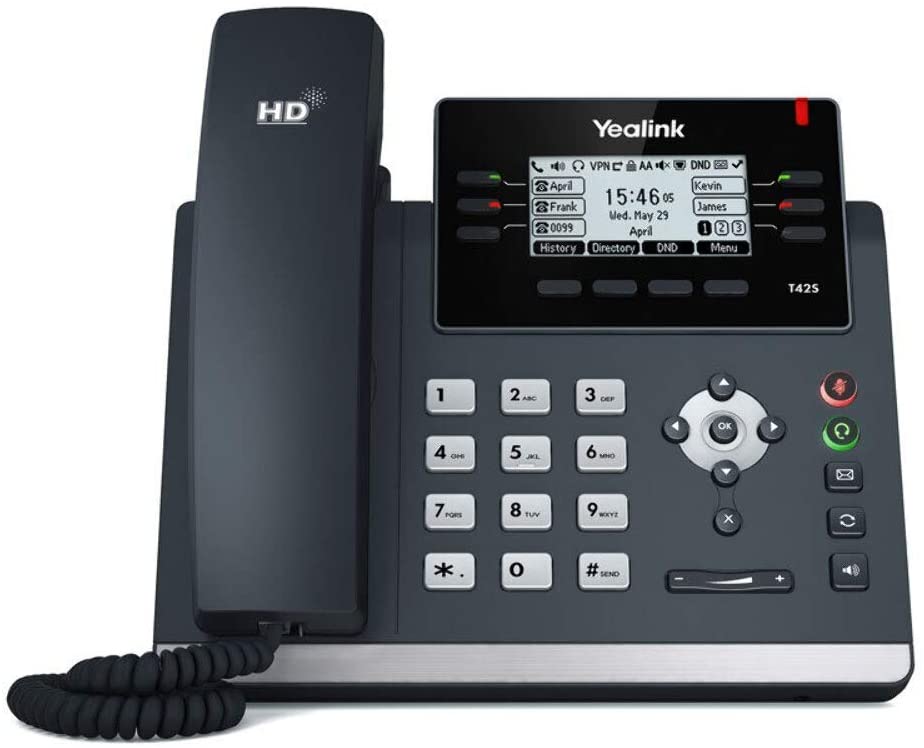 The stylish, feature-rich Yealink T42s entry level business phone is ideal for busy professionals.
The clear display and simple navigation enhances productivity. The dual-port Gigabit Ethernet telephone bene­fits from an intuitive interface, BLF's, HD Voice, 3-way conferencing, handsfree speakerphone and supports corded or wireless headset and EHS. With simple, ‑flexible and secure provisioning options, the T42s is certified compatible with 3CX, Asterisk and BroadSoft BroadWorks, making it the ideal entry level IP phone for businesses Buy VoIP phones from Talk numbers to improve voice quality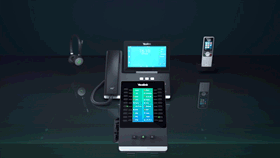 Especially designed for busy executives and professionals, Yealink SIP-T57W is an easy-to-use Prime Business Phone with an
adjustable 7-inch multi-point touch screen that you can not only easily and flexibly find the comfortable viewing angle according to the personal and environmental needs, but also get a rich visual presentation and easy navigation with just one-touch. With the
built-in Bluetooth 4.2 and the built-in dual band 2.4G/5G Wi-Fi, the SIP-T57W IP Phone ensures you to keep up with the modern
wireless technology and take the first chance in the future wireless age. Its built-in USB 2.0 port allows for USB recording or a direct
wired/wireless USB headset or up to three Yealink EXP50 expansion modules connection. Benefitting from these features, the Yeahlink SIP-T57W is a powerful and expandable office phone that delivers optimum desktop efficient and productivity
Buy VoIP phones from Talk Numbers to enhance your comms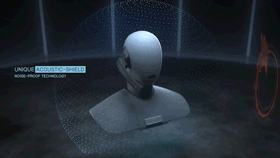 The SIP-T57W is coupled with the latest version of Yealink Optimal HD Voice technologies, including
Yealink Acoustic Shield technology, that effectively eliminate background distractions and noises,
deliver crystal clear voice even in a noisy environment. Meanwhile, complying with the latest Hearing Aid Compatibility (HAC) Regulations, its HAC handset helps the person who is with hearing loss to
hear the voice more clearly.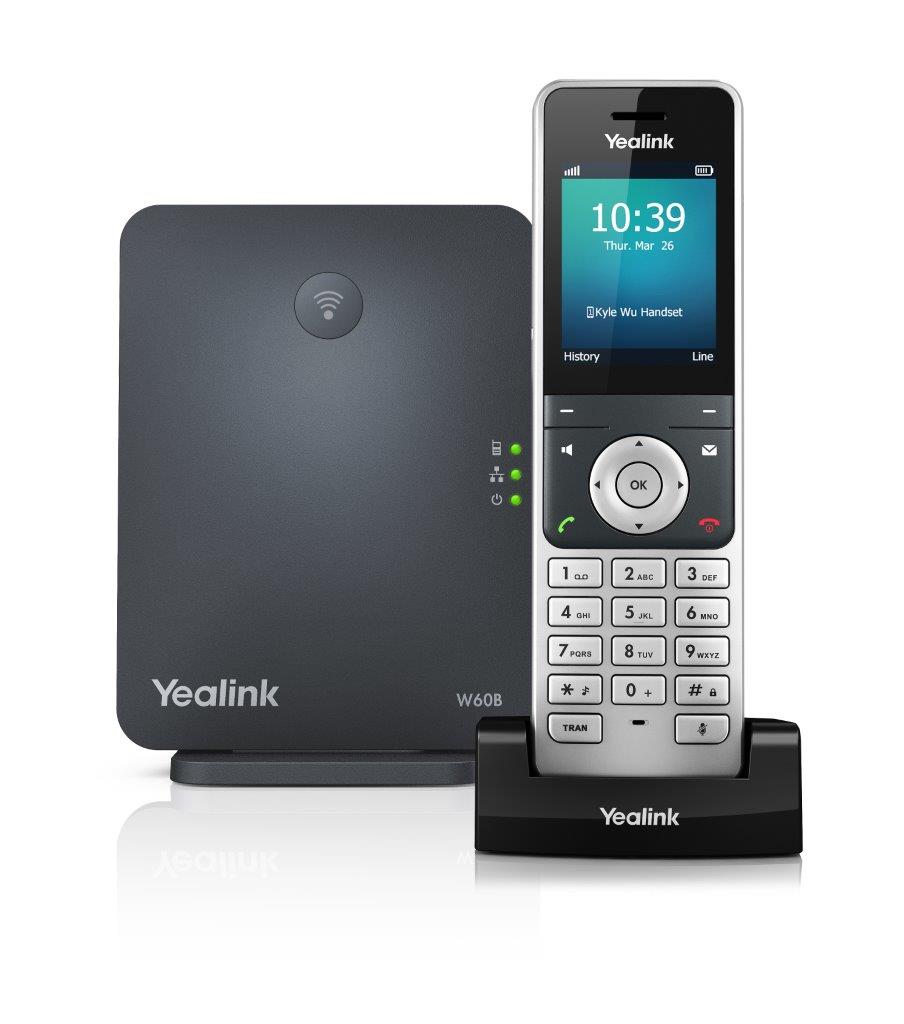 The Yealink DECT IP Phone W60P enhances communication productivity for on-the-move employees in industries
such as warehousing, catering and retail as well as in factory settings. Small yet powerful, the DECT base W60B has upgraded hardware for powerful features, reliability and scalability. The W60P is a bundle of W60B base and W56H handset, which delivers top-tier audio clarity and battery durability. The W60P is an ideal DECT phone solution for on-the-go communication.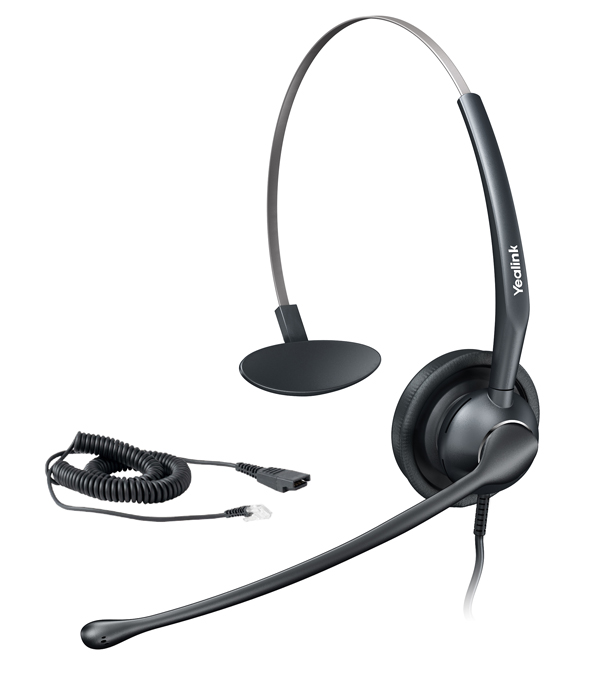 Yealink YHS33 is the over-the-head style headset which is made for office worker, SOHO, or call center staff. It is compliant with the full range of Yealink enterprise IP phones. Its distinctive design is slim and stylish with an elegant satin finish. Its featherweight materials and ear pads made from bio-mimetic protein-based leather ensure luxurious comfort, while its unique pivoting boom deliver crystal-clear, private conversations. Coupled with wideband audio technology, it delivers richer, clearer conversations, and reduces listening fatigue. What's more, ultra noise-cancelling microphone filters out background noise for perfect speech transmission. Yealink YHS33 stands its unique position in the market with the combination of exceptional comfort, durable lifecycle, premium quality, and brilliant sound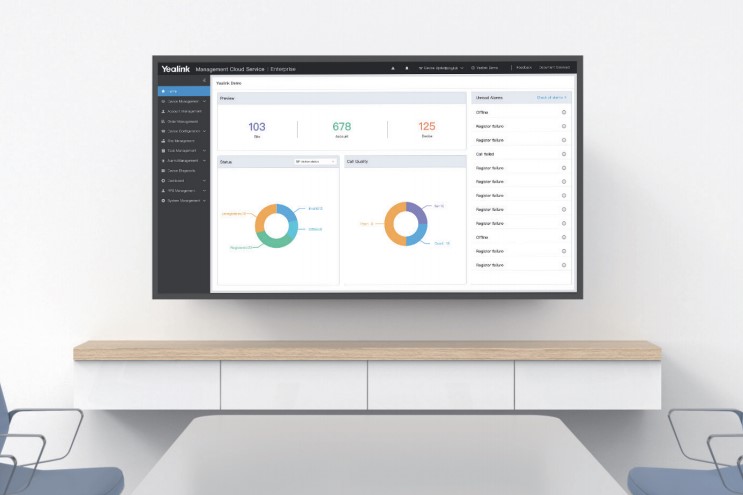 The Yealink Device Management Platform offers a comprehensive management solution that includes the following key features: unified deployment and management, real-time monitoring with alarm, and remote troubleshooting. Users can choose between the cloud-based solution YMCS and the on-premise solution YDMP.
Key features:
. Remote diagnostics and remote reset/reboot
. Timer tasks with rules
. Graphical QoE and alarm management
. Easy deployment and remote management
. API for deep integration with PBX
. High security and reliable cloud servers distributed in the United States and Europe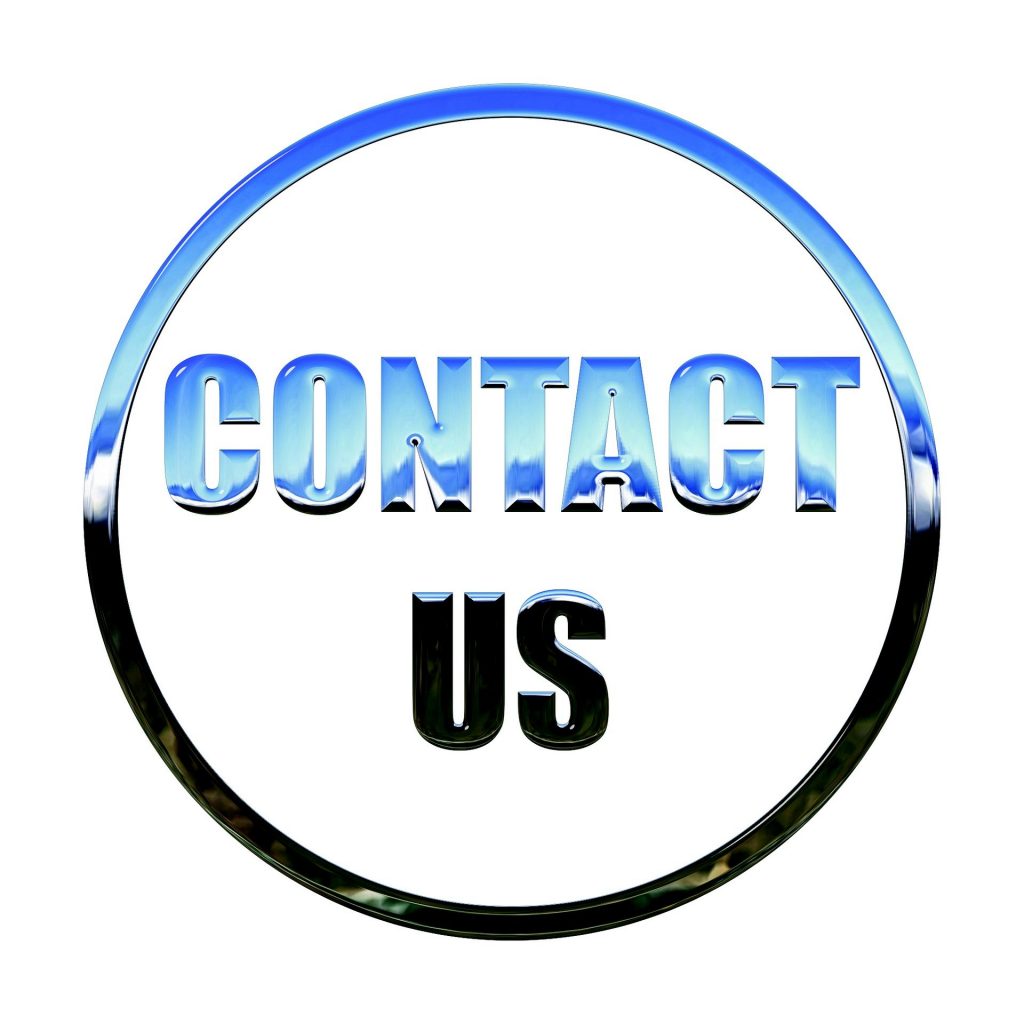 Want to know more about VoIP phones
&
how they can benefit your company.
We are here to help you…. 'Our Numbers Mean Business'